This design (without the blue piping) looks better than previous designs.  This will make for nice FASHION WEAR ON CIVILIANS which is why you should buy one (well, that and my commission.  $$$$ baby!)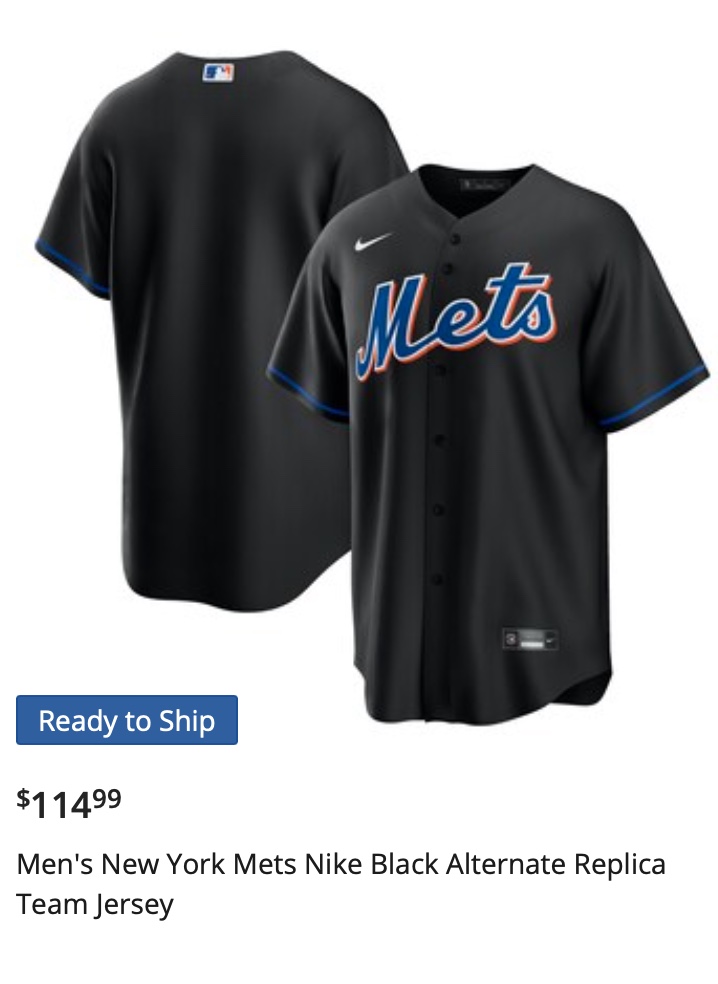 Your favorite sell-out capitalist is here to tell you to
That's right.  I can't stop this, so I am taking my 8% cut.   Please buy lots and lots of black Mets jerseys!
Black Mets jeresys come in many varieties such as Vulgar Pete, Booing Baez and JDG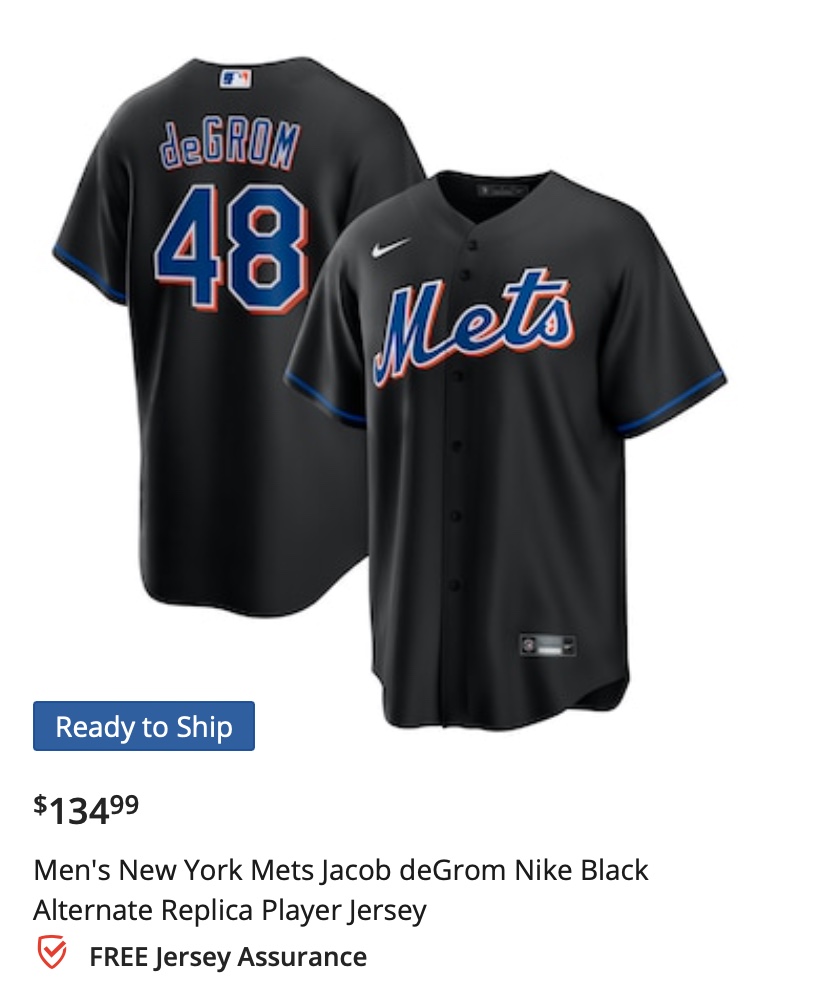 And also exciting throwback styles like Al Leiter, John Franco and Mike Hampton.  If you ever wanted a black Mike Hampton jersey…now is the time.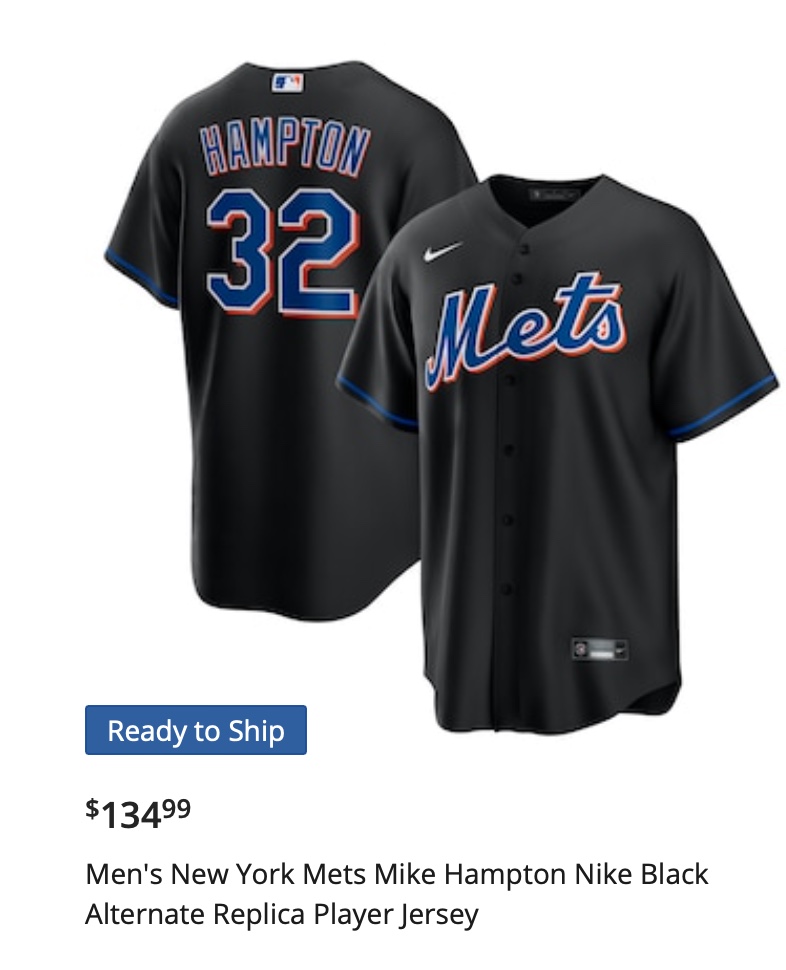 And don't forget you're gonna want to get a new cap to go with it.