Oooh look at this goodie in my inbox.
Seems that for week 2 Team Izzy got shirts…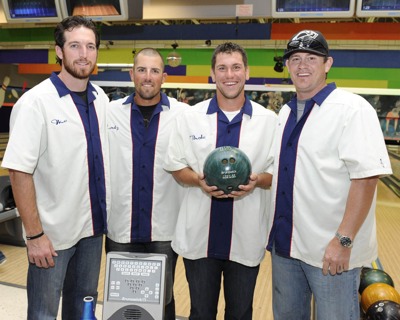 But not to be outdone, Team Wright got their own shirts for week 3.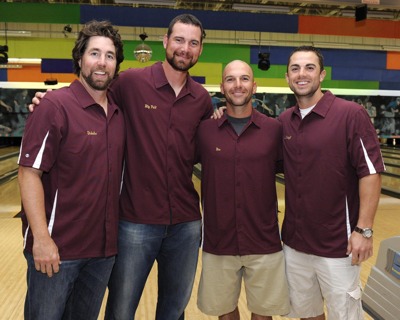 For those of you playing Fantasy Bowling, Izzy led week 2 with a 239 and David a 181.
In week 3, Bowl Mole tells me, "Izzy was still high scorer (after missing the first game) with a 225. David was second with a 218. During David's game he threw six straight strikes and Ike Davis was talking in his ear as he was bowling to break the strike streak."
Awesome. Sounds like fun!
This post makes me giddy and has snapped me out of the snarkfest I have been in, so I'm not even going to comment on the chosen colors (like) or what people print at home.
Next year I may have to book a Sunday stay-over and form Team Fat Guy down on lane 16.