Here's what you missed since you last goofed off at work.
I had my good fastball Saturday and people seemed to like Brands, Blues and Banner Day
Mets Bark in the Park on Saturday the 10th
The Mets are auctioning off blue Mets and Los Mets jerseys
Best Mets photo gallery I have seen
Thursday night Keith Hernandez was bouncing around the park
…
Once a month I like to remind everyone how to connect with Mets Police and share some stats.  We were over 100,000 page views in August again with over 38,000 visits (hurricane slowed up the momentum, oh well.) – thank you for reading!!!
Email: [email protected]
Also [email protected] for 2nd in command Media Goon
Twitter: @metspolice and @mediagoon
Facebook: Mets Police Page and Mets Police Tickets Page – a "like" or "share" is always appreciated
Google+: which is my current playtoy, here's my profile. Add me to your circle.
If you prefer to read Mets Police in Google Reader you can or you can get the articles in a daily email that comes around 11am.
Media Goon has three Man Up and Play Better T-Shirts left.  So if you wanted one…get one.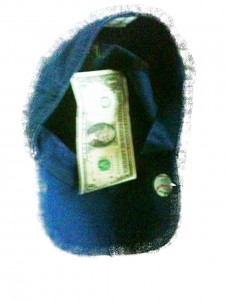 If you'd like to throw one dollar in the tip jar cap (blue of course) to pay for web hosting/beer/Mets tickets/my Mets jersey obsession/just-because then click the donate button below which will take you to your paypal account where it's automatically set for a buck.
If not..that's cool too.  Thanks in advance!