Of all the things I tasted last night, and they were all yummy (not just saying that) the greatest food of all was the buttermilk chicken.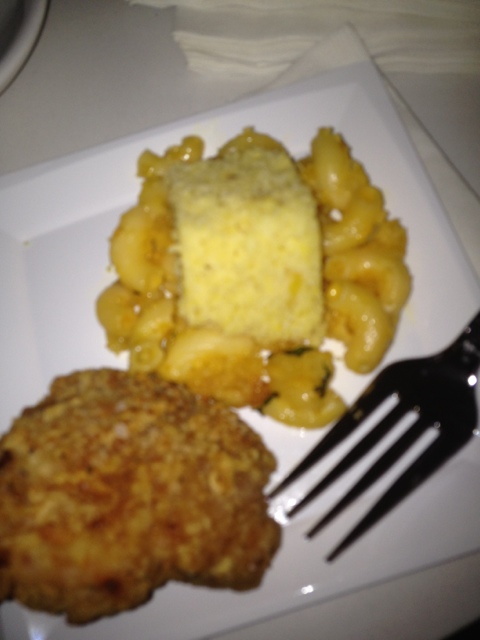 Being in my 40's I can't wolf down 12 pieces of fried chicken like I used to – well I can, but the shields won't hold – so I grabbed the smallest piece available.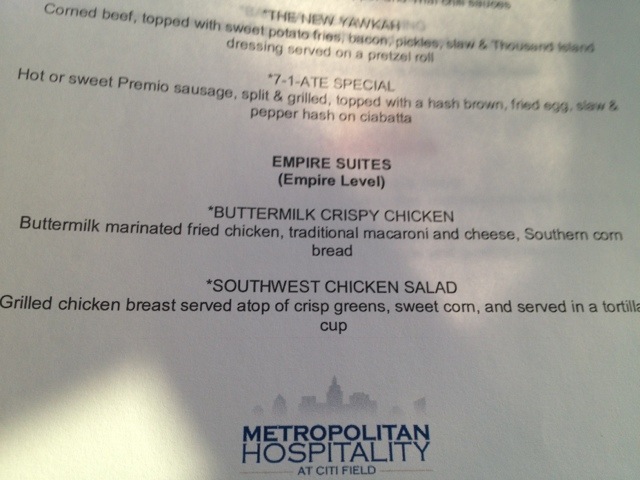 This thing was amazing. I immediately regretted not getting the biggest piece. Damn.
Knowing I had other places to be last night I did not throw caution to the wind and just had the one piece but man I may change the focus of the blog into nagging the Mets into making this available upstairs where I sit.