Of course when news happens Shannon is busy. It's not like I am at work or anything.
ALL-STAR BALLOTING FOR THE 84TH ALL-STAR GAME BEGINS TODAY
2013 All STARS TO TRAVEL ACROSS 42ND STREET
AS PART OF MLB ALL-STAR RED CARPET SHOW PRESENTED BY CHEVROLET
METS LEGENDS EDGARDO ALFONZO, JOHN FRANCO & MOOKIE WILSON
APPOINTED MLB ALL-STAR AMBASSADORS
David Wright is named the Fan Fest Spokesman
There is a ton of stuff to still go over about what was released today. Since I'm busy right now, I can't do it justice. Maybe Shannon will later, or I will when I have a chance.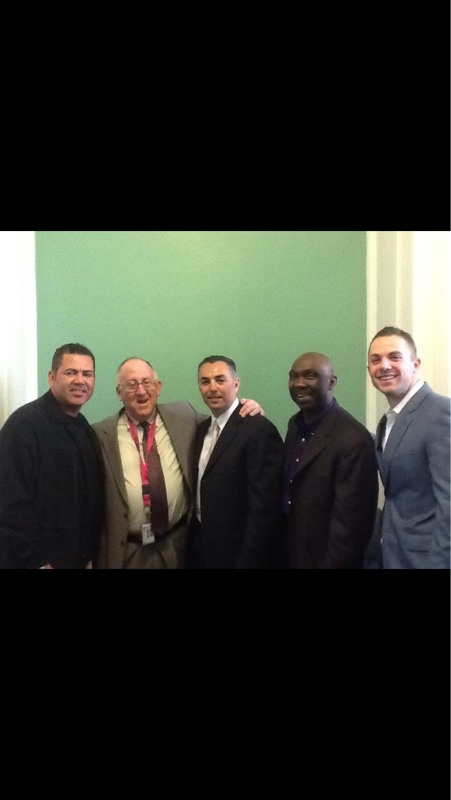 Jay Horowitz with the Mets ASG ambassadors.
Bloomberg gets a jersey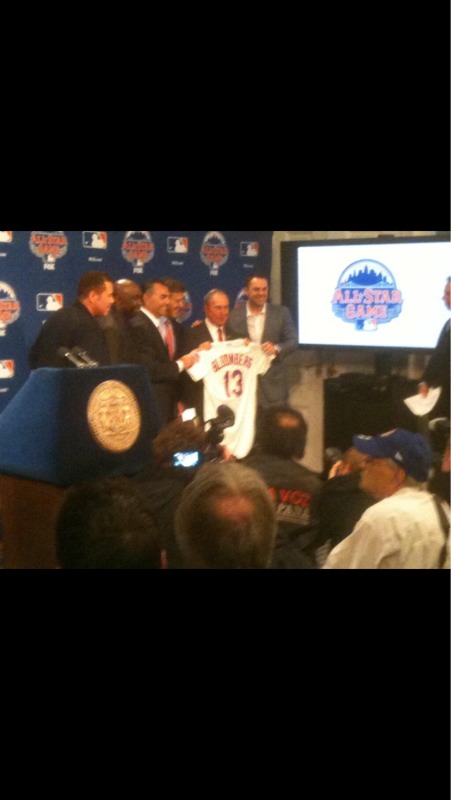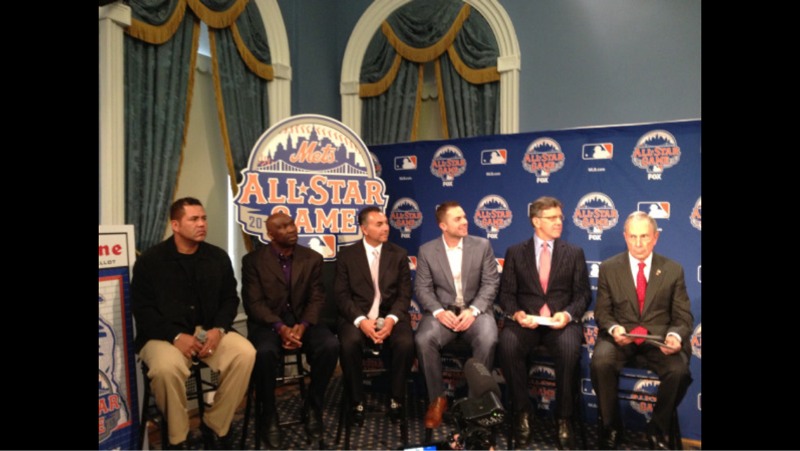 I wonder what Wright is thinking here.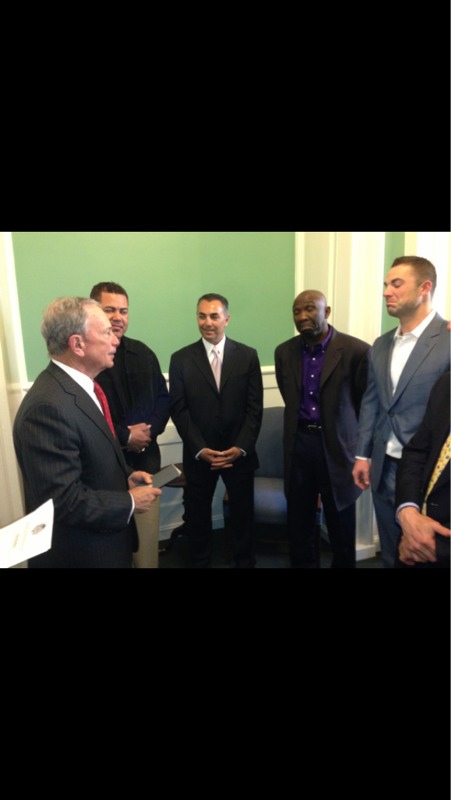 – Posted using BlogPress from my iPhone