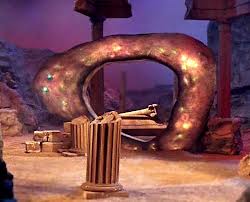 Behold!  A gateway to your own past if you wish.  All that you knew has been altered.
June 14, 1977:  The New York Mets announce Tom Seaver has been signed to a three year extension and a $250,000 bonus in 1979.  Despite winning 21 games Tom finishes third in the Cy Young voting and the Mets win a disappointing 75 games.
1978:  Seaver is the Mets' lone All-Star as Tom goes 14-14 for a pedestrian Mets team
1979:  Seaver is again an All Star, but the American League wins the All Star Game 6-5.  Seaver is 14-7 thanks to little run support from a shaky offense.
1980:  In the final year of his deal Seaver is a very pedestrian 10-8 and spends July on the disabled list.  Dick Young campaigns all summer for new owners Doubleday and Wilpon not to re-sign the 35 year old pitcher claiming that he's "shot" and sticking around for 300 wins.
December 1980:  still on a rampage following the playoff loss to the Royals, George Steinbrenner signs Tom Seaver to a three year deal over the protests of GM Gene Michael.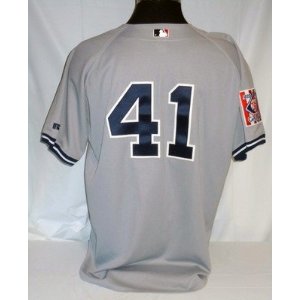 1981:  In a weird split-season Seaver goes 14-2 for the Yankees and is named the AL Cy Young.  The Yankees win the World Series.  Mets fans are livid at Doubleday and Cashen.
1982:  Steinbrenner quickly turns on Seaver who struggles through a 5-12 season.  The Yankees miss the playoffs and Steinbrenner instructs GM Bill Bergesch to get Seaver the hell out of the Bronx.  No team is interested in the huge contract Steinbrenner signed in 1980, and the Yankees have to settle for a package from the Mets of Jason Felice, Lloyd McClendon and Charlie Puleo.  None are successful in the Bronx and Bergesch is soon replaced by Murray Cook as GM.
April 5, 1983:  Tom Seaver starts for the New York Mets on Opening Day.
Time has resumed its shape. All is as it was before.  Many such journeys are possible….let me be your guide.