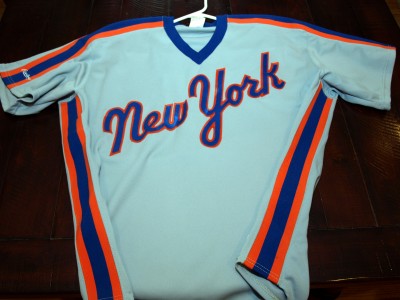 I'm struggling to get excited about this playoff race.  Now before you go calling me a fake fan, I have watched more shitty Mets games in my life than you have so don't come strolling in like one of those comedians we heard from a lot last fall and then who disappeared until about two weeks ago.  I watch every night and watch whether they are 90-72 or 72-90.
That being said, although they are in playoff position, this feels more like a 72-90 running out the clock than it feels like say 1987 (now THAT was an exciting September….read Greg Prince's upcoming book Eighty Seven Again that I am nagging him to write.)
Maybe it's that "the Mets" are Loney and Gazelle Man and Lugo and for some reason Jose Reyes is back, and it's not how I envisioned this thing when I woke up back in March.
Maybe it's the generally boring baseball….
YOU:  WHAT? THESE GAMES ARE SO EXCITING. YOUR BLOG IS STUPID. WHY DON'T YOU ROOT FOR THE NATIONALS?
….the baseball has been pretty boring.  Most nights it is boring until we get to play Terry Bullpen Roulette.  Last night I was driving home from work around 9:30 and YES EVEN HOWIE SOUNDED LIKE HE COULDN;T WAIT FR THE FRIGGIN' GAME TO END which is how I feel most nights.
Anyway, I'll be watching tonight, and tomorrow (after volleyball Wednesdays!) and the weekend and so on.  I just wish it were somehow more compelling baseball.