OK I'm so late on the topic I might as well jump in.  I haven't had a free second between my friend Mike texting me "Backman fired" and this post to fire anything off.  I've been so busy I should probably try and convince @mediagoon to come back.  Anyways…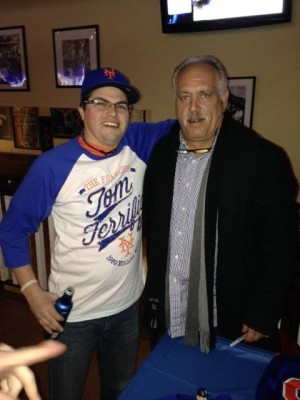 I see Wally tweeted that he resigned.
I see the print theories that he was pushed.
Here in the blogosphere we hear things.  Who knows if the things we hear are accurate, although usually the things we hear are, and what I repeatedly heard is that one ex-Marine didn't "like" Wally.  Now I don't know if that means he doesn't like him the way I don't like Ryan Lochte, or if it means that he didn't want him managing a baseball club in Queens.  Regardless, I heard the ex-marine didn't like Wally.
I spoke with Wally at the 2015 Queens Baseball Convention and he was pretty cool.  I'm familiar with some aspects of his personal behavior that I disapprove of.  He shared his thoughts on some players that he was high on, including one still-Met that he was REALLY high on.  I've more often than not advocated for him getting a chance in Flushing.
Anyway, that's that.  He left the organization, and probably won't be back.  They just celebrated 1986 and we'll likely have to wait until 2036, maybe 2026 if we are lucky for them to mention 1986 again, so you've seen the last of Wally around these parts.
Hopefully he will get that managerial opportunity has has sought and that I believe he wants.   Not much else to say about this one other than I will miss my late-game Wally memes.