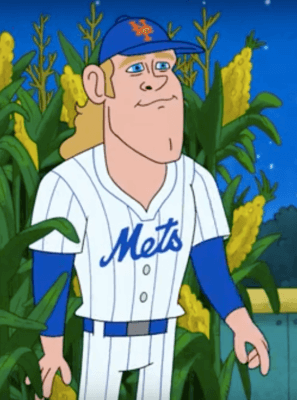 I have been saying how Noah is The Face Of The Franchise, but I watched this and….um…..started thinking about Matt Harvey if you know what I mean.  Dial it down a notch Thor. This was one too many.
I know I'm supposed to fawn over this as part of The Narrative…..but……um…..
In other news, now I can do an "overanalyzing his jersey" post for the morning!