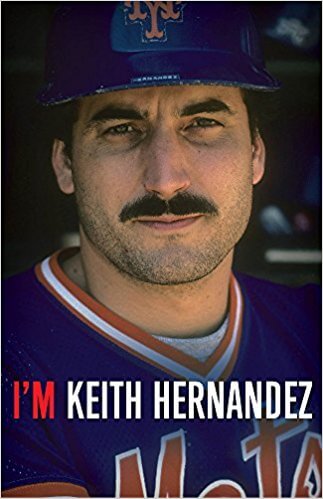 The folks at the Queens Baseball Convention asked me to share the below post…
If you follow Keith Hernandez on Twitter you know that his chronic back issues flared up last week pretty badly.  He has been laid up for over a week now and even with receiving some steroidal treatment is still suffering.  Keith contacted us a few days ago to let us know what was going on and that he may not be able to fly up. 

He confirmed last night that even in a best case scenario, his back would not be good enough for him to fly Friday and he had to cancel. Keith had doctors trying everything that they could to get him mobile. Nothing worked. So with heavy heart Keith had to cancel on coming to the QBC for this year. He said he was looking forward to being in an environment that was filled with great baseball fans.

This is the reason why we have schedule and lineup subject to change. This is the tough part of running a fanfest. There could be travel issues, blizzards, and health issues that causes talent to not be able to attend

. The good thing is that this didn't happen day of and we were able to grab a star of similar stature.
One other thing we were able to do is make a deal with Katch. Katch was bringing  Todd Zeile into the QBC for a signing as an extra autograph you could get as a separate fee and not as a part of our ticket packages we sold. We put our heads together with Katch and we able to get cost of Todd Zeile's autos down from $25 down to $10 per autograph. 

We still have a great lineup…Ed Kranepool, Todd Zeile, Edgardo Alfonzo, and now Darryl Strawberry. We are still going to have a great time this Saturday and we might be able to pull off a surprise or two..

Thanks for being understanding, if you follow Keith on twitter, wish him a speedy recovery.

Remember Doors open at 10:00 am.
Also the Queens Baseball Covention sent me a press release, unlike certain Queens Baseball Teams.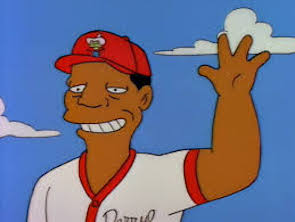 DARRYL STRAWBERRY TO REPLACE KEITH HERNANDEZ AT THE 2019 QUEENS BASEBALL CONVENTION
Former Mets slugger will pinch hit for former team captain on January 19th
Darryl Strawberry, the 1983 Rookie of the Year and 8 time All Star has agreed to appear at the 2019 Queens Baseball Convention to take the place of Keith Hernandez, organizers announced Monday morning.
Hernandez, former captain of the Mets and current SNY announcer, had been scheduled to headline the 6th annual event, but due to chronic back problems which have plagued him since his playing days, he was forced to cancel his appearance.
Organizers immediately reached out to Strawberry, the Mets all-time homerun leader, who agreed to"pinch hit" for his former teammate. Strawberry will take part in an hour-long panel discussion which will include taking some questions from attendees, following which he will take part in an autograph session with fans.
The QBC will kick-off at 10 am on January 19th at Katch Astoria (31-19 Newtown Ave., Astoria, NY). For more information, please go to www.QueensBaseballConvention.com or email us [email protected]
ABOUT DARRYL STRAWBERRY
In 1980 Darryl Strawberry was selected as the first pick in baseball's amateur draft. Three years later he made his debut in Flushing and never looked back. After winning Rookie of the Year in 1983, he helped lead the team to the 1986 World Series. In his 10 years with the Mets, Darryl was an All-Star 7 times, accumulating over 1,000 hits and 252 homeruns, still the franchise record.
ABOUT THE QBC
Now in its 6th year, the Queens Baseball Convention was created as a mid-winter gathering of Mets fan, combining the essence of a "Fan Fest" with the spirit of a "Comic Con."