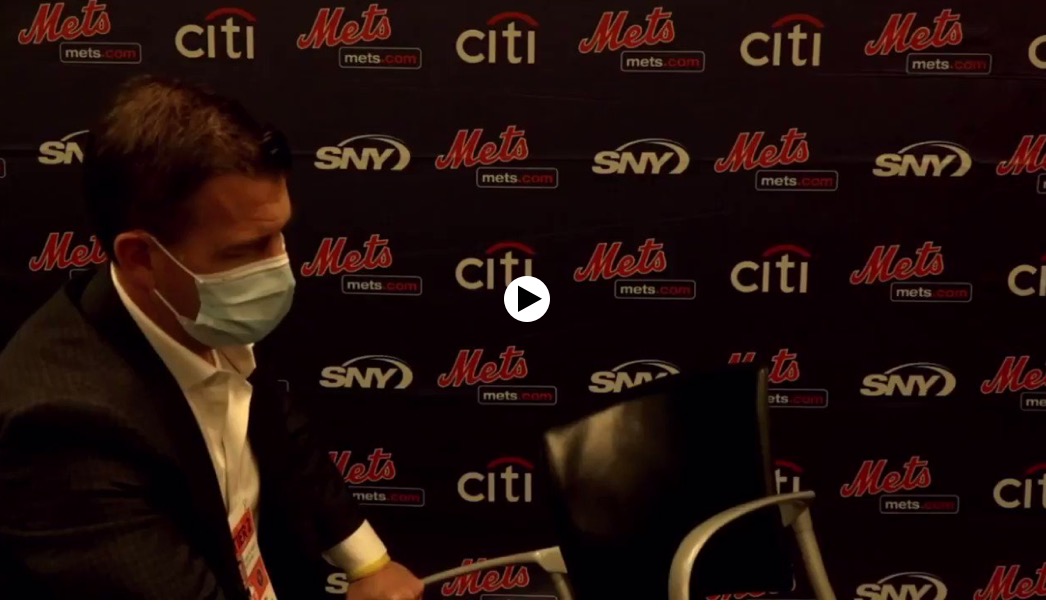 I have the audio, will add it to this post in a second in case the tweet disappears.
Holy shit Rob Manfred is trying to force the Mets to pull a social justice awareness stunt tonight by having the players symbolically leave the field at 7:10 before returning an hour later to play at 8:10 even though the players don't want to play tonight pic.twitter.com/4BJLaPUkoy

— Nick Albicocco (@NickCocco18) August 27, 2020
Here is the boosted audio.  Note there is 4 seconds of dead-space at the beginning as I am working quickly.
I have the video saved, and the national media is now circulating it so this is not going away.
Full transcript of the video: pic.twitter.com/me5s6xpbXv

— Jeff Passan (@JeffPassan) August 27, 2020
Here's a longer cut of the video with more audio not included above.
Longer Brodie video where he said full stop to Jeff that the Mets weren't playing during whatever talks with Manfred. https://t.co/oLBIXOplvz

— Nepal Molitor (@ubermanofsteel) August 27, 2020