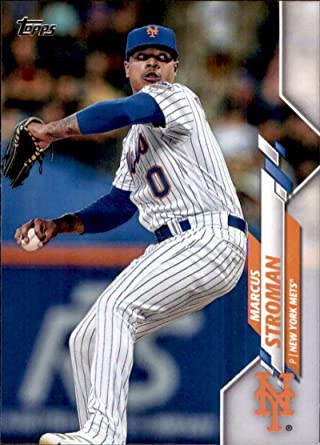 So I think it is odd (suspicious) the Mets didn't mention JDG's injury/phantom mystery in the game notes.  Usually they provide such updates.  For example….
OF Michael Conforto began a rehab assignment with the Syracuse Mets (AAA) yesterday…He went 1-3 with a run, starting in centerfield and playing 5.0 innings there…He has been on the 10-day IL since May 17 with a strained right hamstring…INF Jeff McNeil is on a rehab assignment with the Syracuse Mets… He played 7.0 innings at second base last night and went 2-4 with a run, a double and RBI…He has appeared in three games between Brooklyn and Syracuse and is 3-8 with two run, a double and an RBI…McNeil has been on the IL since May 17 with a strained left hamstring…RHP Dellin Betances is currently on a rehab appearance with the St. Lucie Mets (A)…He has appeared in two games, allowing five earned runs on three hits with three walks and two strikeouts in 1.1 innings…He has been on the 60-Day IL since April 24 with a right shoulder impingement…OF Albert Almora Jr. is currently on a rehab assignment with Triple-A Syracuse…He is 4-21 with three runs, a double, a home run, two walks and two RBI in seven games on his rehab assignment…Almora Jr. has been on the 10-Day IL since May 12 with a left shoulder contusion.
The Mets are seeking their fifth sweep of the season today…The Mets are looking for their first four-game sweep of the Cubs since June 30-July 3, 2016 in New York…That was also the last time the Mets swept the Cubs in a series of any length.
: Marcus Stroman's 2.33 ERA (20 earned runs/77.1 innings) through 13 starts this season is his best 13-start stretch by that measure in his career…He has allowed two earned runs or fewer and pitched 5.0 innings or more in 10 of his 13 starts this year, tied for the fifth-most in the NL…Stroman has completed at least 6.0 innings in each of his last seven starts…That is the longest streak of his career…Stroman has a 2.49 ERA (12 earned runs/43.1 innings) over this stretch.  Let's see how he does next week.  Nudge nudge.
Dominic Smith is 4-9 with four runs, a double, two home runs, three RBI, two walks, a .583 OBP, a .1.222 SLG and a 1.806 OPS over his last four games…In 13 career games against the Cubs, Smith owns a .289/.372/.658 slash line with seven runs, two doubles, four home runs, six RBI, three walks and a 1.030 OPS… His four home runs against the Cubs are tied with Arizona for the most outside the NL East.
THIS DAY IN METS HISTORY: On this day in 1997, Jae Weong Seo, David Weathers and Armando Benitez combined to one-hit the Marlins in Miami…The Mets collected nine hits as they defeated Florida, 5-0, in a game that lasted just 2:17…Seo allowed the only hit and struck out four in his 6.2 innings of work…He improved to 5-2 on the season and lowered his ERA to 2.66…Jeromy Burnitz and Ty Wigginton both homered for the team…For cool photos and interactive history information on the Mets, please visit the Mets Virtual Vault at metsheritage.com.