Before we take a look at some of the Mets' Front Office Promotions let's take a look back at the Mets flying the Iverity Flag when that was the trendy thing to do.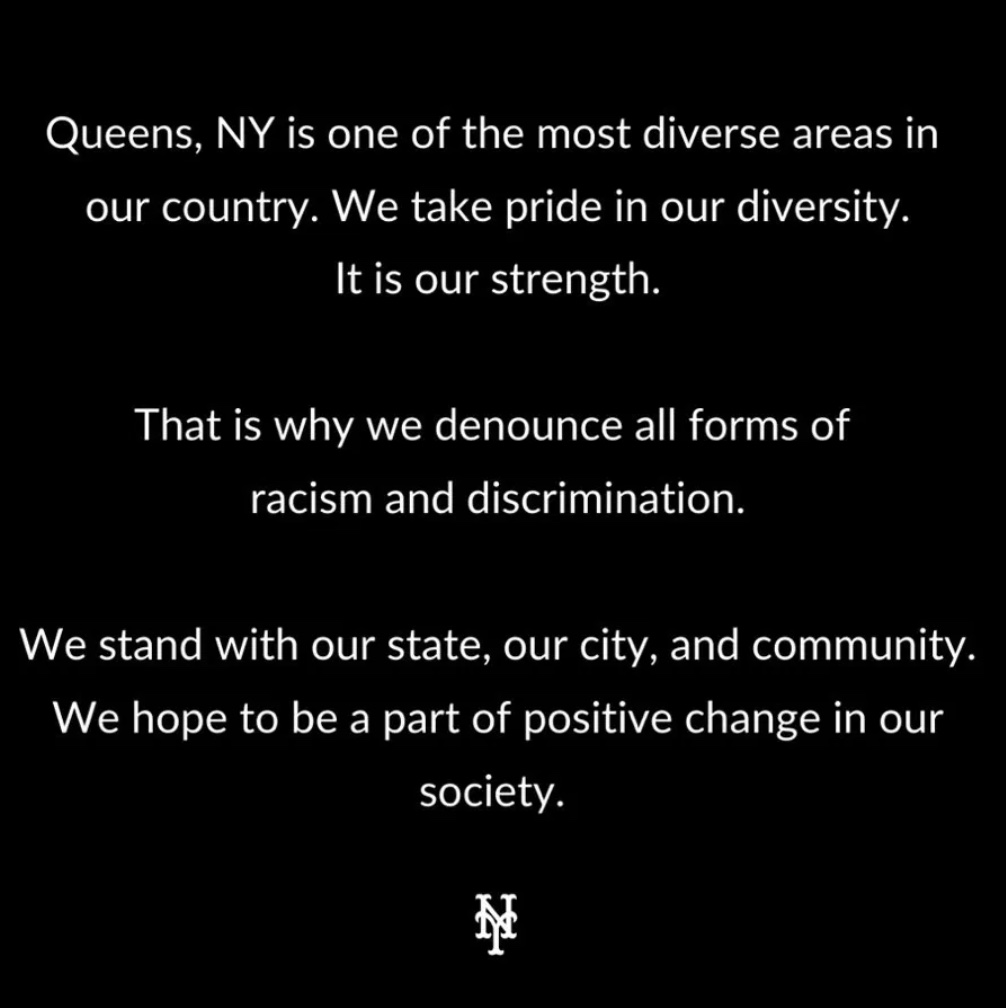 With that box checked, let's get to the news.
The Mets revealed a slew of promotions in an internal memo over the weekend, including the elevations of Bryn Alderson and Ian Levin to assistant general manager, sources told SNY. (via Yahoo)
That last name Alderson sounds familiar but let's move on.
Yahoo reminds us that it's not just guys like Alderson, Scott, Other Alderson and Levin that make the Mets so successful.
Even more than Bryn Alderson, the rank-and-file scouts deserve accolades for the Mets' first place standing at the All-Star break. Among those scouts who earn praise internally for this work are assistant director Jeff Lebow, Jason Stein, David Keller, Joseph Kowal and Conor Brooks.
A diverse group if I ever saw one.
Meanwhile, yesterday Rob Manfred announced….
"Major League Baseball is thrilled to expand our commitment to the Players Alliance, which will include joint efforts to strengthen our sport's engagement with Black communities. We believe in the mission of the Players Alliance and have been inspired by the passion and perspectives of the players who are leading this effort. We know that our sport is at its best when it is accessible to everyone. Together, we will make this a reality with innovative and collaborative programs."
And Curtis Granderson said….
"Major League Baseball's commitment to support the Players Alliance is a monumental turning point in the history of our game, establishing a pathway to progress for equity and access for the Black community, On behalf of our player members and allies, we'd like to thank Commissioner Manfred and all MLB Club owners for their unwavering support of our efforts to grow and diversify our sport, from the field to the front office, for generations to come."
And for Star Trek fans, I think Spock said it best when he yelled, "The Women!"
Anyway, Pete hit some practice home runs and the Mets are diverse and stuff.