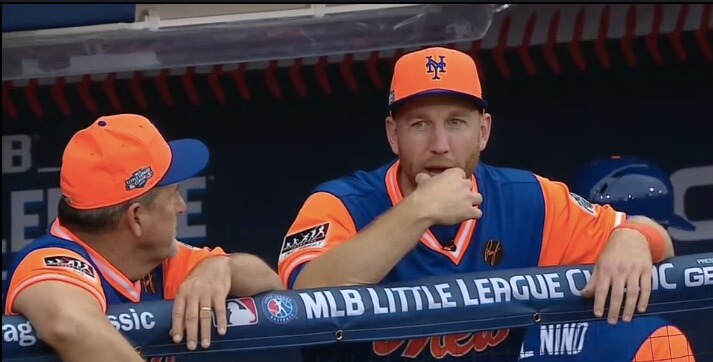 I don't know if you know this, but Todd Frazier is from New Jersey, played in the  Little League World Series, and even met Derek Jeter once.
He will also do whatever it takes to win a baseball game, even if it means tricking umpires!
That said, he has never managed.  He needs some seasoning down in Toms River before we hand him the bug job and bring Salt & Pepper back to Queens.
Will Todd Frazier manage the Mets?  No.
You can find the full series of "will this guy manage the Mets? No" here.