Maybe what the Mets are looking for is someone who knows nothing about baseball and will just let the players play.  Someone who is good with the media and gets along with guys named Tim.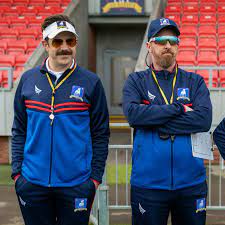 Ted Lasso has proven himself to be successful in two sports, and I am sure he'd love to come home to the States to be a little closer to his son.  He's also used to dealing with guys like Roy Kent so I am sure he can handle Pete Alonso.
Thanks to Scott Rogers for the suggestion, but unfortunately the Mets don't have a General Manager or even an owner who likes cookies biscuits so there isn't anyone to hire Ted.  Unless of course Steve likes cookies biscuits.
Will Ted Lasso manage the Mets? No.