That guy @mediagoon put this under my nose.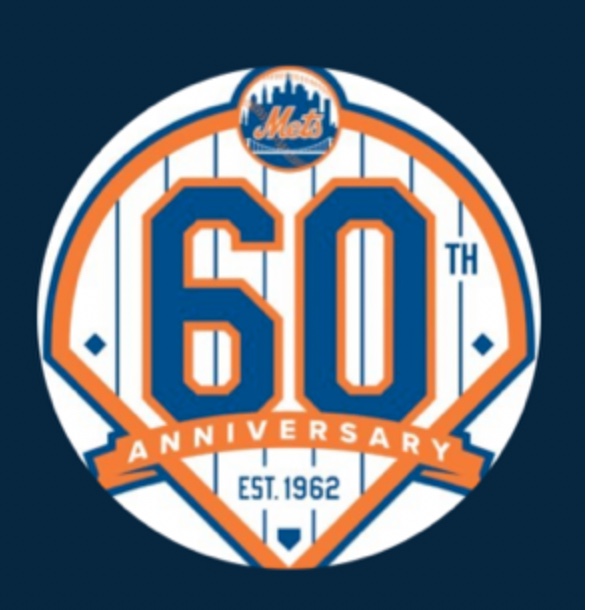 Is it just a logo?  Is it the "real" logo – more on that in a second.  Will there be a patch?  Should there be a patch?
10 years ago we had this…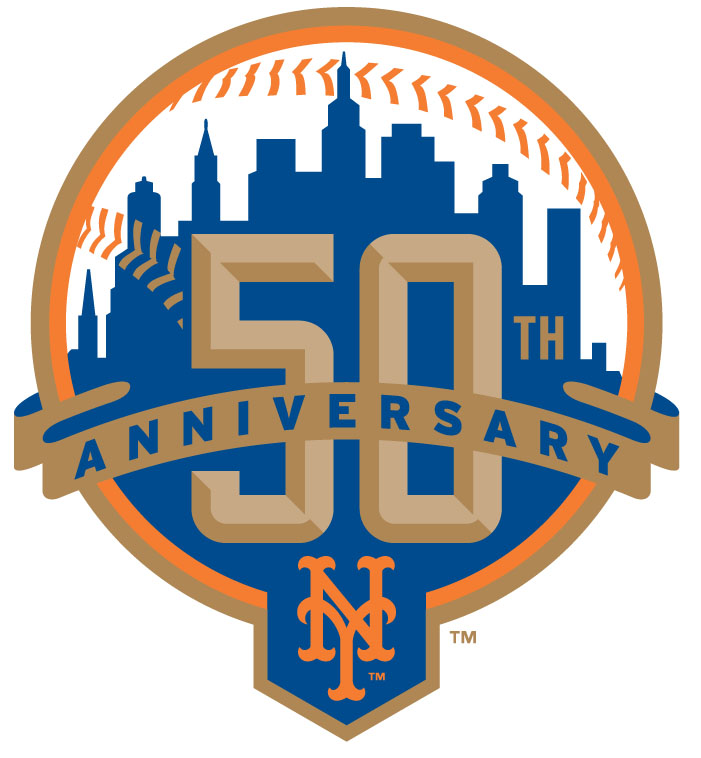 …which I find to be a nicer design.
My brain remembered there being a different 50th patch for a while.
A post on SportsLogos.net says
I was at the game last night at CitiField, and a friend of mine bought a custom jersey. Instead of the 50th anniversary patch we all know on the sleeve, there was a different patch.

It was blue with an orange "50", Mr. Met swinging a bat, and at the bottom a gold banner reading 1962-2012. Really nice patch.
Has anyone else seen this? Is there photographic evidence of its existence anywhere on the internet?
I went through the archives and I don't seem to have the Other Patch….but it's in my brain that it happened.   I also think I have a jersey with the Other Patch in my closet, but it's not even 7am yet and the family is sleeping.
Anyone remember Other Patch?
What do you think of this 60th logo?
Do we need 60th patches on the jerseys?
Man 10 years goes by fast.
UPDATE: Much thanks to Swimmin' for finding what I was thinking of.  Also many people saying this was used on Replica jerseys.
i think this is the alternative 50th anniversary patch you were talking about. no clue what it's purpose was. pic.twitter.com/5wTmYKqBzY

— Swimmin (@SWIMMlN) January 3, 2022