Giving blood is important!  Whether you do this at Citi Field or your local blood drive it's easy and meaningful.  You go and play on your phone for half an hour, like you're doing right now.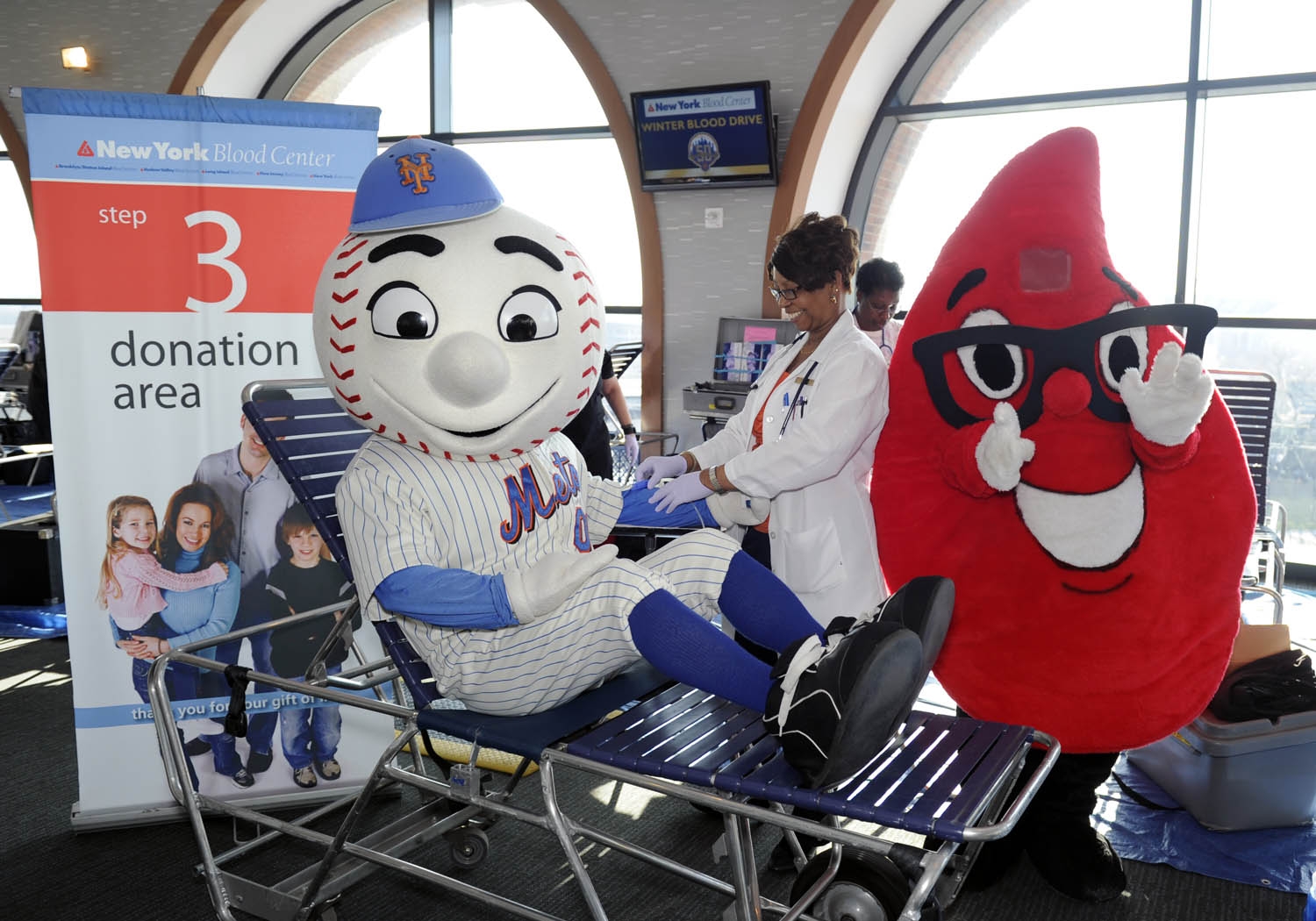 METS TO HOST ANNUAL BLOOD DRIVE JANUARY 12 AT CITI FIELD
The New York Mets along with New York Blood Center (NYBC) will host their annual Winter Blood Drive on Wednesday, January 12 from 11:00 a.m. – 6:00 p.m. in the Piazza Club at Citi Field.
NYBC announced a blood emergency in the beginning of December, which has continued into the new year. This is always a challenging time of year for the blood supply, as holiday plans and travel make donating blood less of a priority and winter weather can lead to blood drive cancellations. This year, those seasonal challenges are coinciding with a new wave of the pandemic.
The region's blood supply is critically low, as it continues to be threatened by donor fatigue, widespread fear of COVID-19 infection and blood drive cancellations due to surging levels of Omicron cases. Blood centers across the country are and have been suffering from shortages since the start of the pandemic in March of 2020. Currently, the region's blood supply stands at a 1-2-day level, well below the ideal inventory of 5-7 days. Currently, there is no national surplus. Prior to the pandemic, a national surplus of blood products would be used to mitigate any regional blood shortages.
Fans donating blood will receive a voucher redeemable for two tickets to a select Mets home game in 2022 with exclusions and based on availability. Donors must be 16 years of age (with parental consent), weigh at least 110 lbs. and be in good health. Anyone can donate blood regardless of their vaccination status, however, all participants must wear a mask and proof of vaccination is required to enter the facilities as per NYC guidelines.
WHEN: Wednesday, January 12
11:00 a.m. – 6:00 p.m.