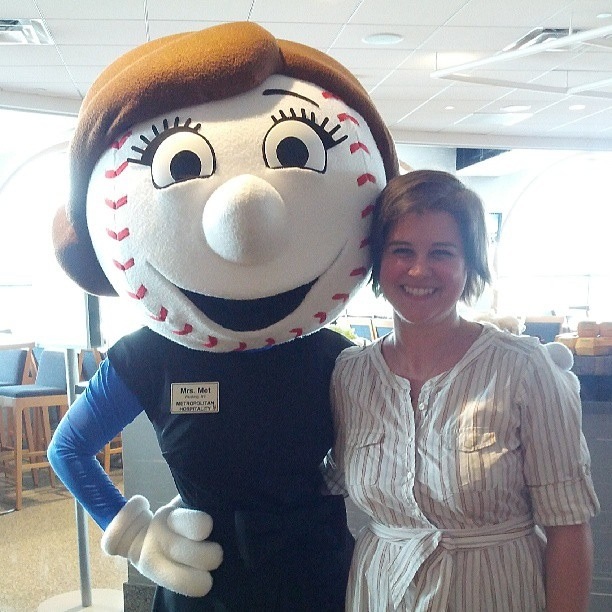 NEW YORK METS TO CELEBRATE WOMEN IN SPORTS WITH WOMEN'S DAY AT CITI FIELD ON AUGUST 10
FLUSHING, N.Y., August 8, 2022 – The New York Mets will host their first Women's Day at Citi Field on Wednesday, August 10 when they take on the Cincinnati Reds at 1:10 p.m. Led by the Mets female driven employee resource group, "She-Unit", Women's Day at Citi Field will be a celebration of women in sports with female focused pregame and in-game programming in honor of Women's Equality Day.
Prior to the start of the game, there will be a panel with the women of the Mets front office, who will speak to other female industry contacts and female driven community groups. The Women of the Mets panel will feature Director of Major League Operations Elizabeth Benn, Director of Revenue Innovation & Strategy Janaki Cash, Executive Director of Broadcasting & Special Events Lorraine Hamilton, Vice President of Ballpark Operations Sue Lucchi, and Erica Scherzer. The panel will be hosted by Mets in-game host Emily Reppert.
A ceremonial first pitch will be thrown by Queens native Olivia Pichardo. A baseball pitcher, Pichardo participated in the MLB's Girls Baseball Breakthrough Series last fall and was recently named to the 2022 Women's National Baseball Team.
The Mets will also be remembering Shannon Forde with a tribute video on Citi Vision. Forde, whose parents will be in attendance on Wednesday, was a pioneer for women in baseball as she rose through the ranks in the organization to become the senior director of media relations with the club.