Uh oh….I hope they don't have any lefties!
vs. LHP: .234 (29-124), 7 HR
vs. RHP: .278 (113-406), 26 HR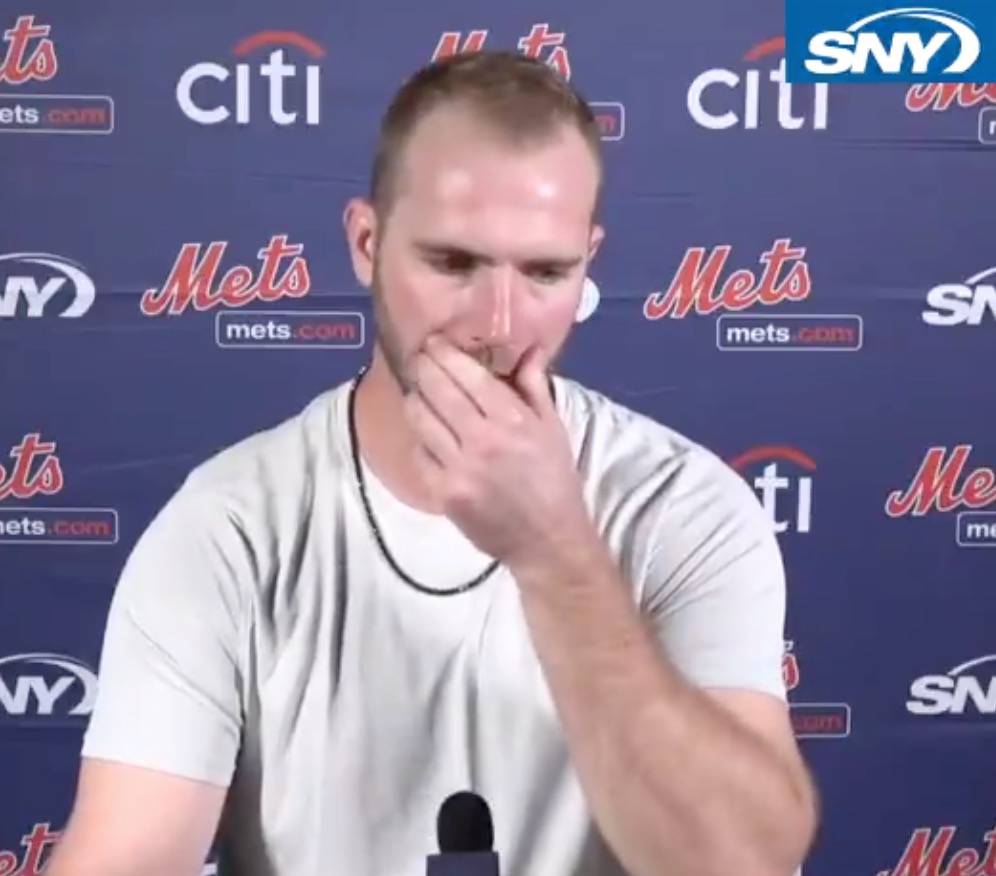 Let's see, the Dodgers are pretty good…they only have 4 LHP SPs.


Two Mets minor league affiliates start their playoff run tonight…The Brooklyn Cyclones will play the Aberdeen IronBirds, an affiliate of the Baltimore Orioles, in a best-of-three series beginning tonight in Brooklyn…The St. Lucie Mets kick off their quest for the championship in a best-of-three series that begins tonight at the Palm Beach Cardinals in Jupiter…Both games start at 6:30 p.m.
Jacob deGrom has completed 7.0 innings in each of his last two starts, tied for his longest starts of the season…The last time deGrom finished 7.0 or more innings in at least three straight starts was in 2019, when he concluded his second Cy Young season with eight starts of exactly 7.0 innings.
DeGrom has a 38-start streak of allowing three earned runs or fewer… Only one starter, Jim Scott (1913-1914) has ever had a longer streak…Scott made 39 straight starts with 3 ER or fewer allowed, a mark deGrom can tie tonight…DeGrom is currently tied for second all-time with Ray Washburn, who had a 38-start streak from 1968-1970.
Since returning from the IL on August 2, deGrom has been one of MLB's top pitchers, ranking among league leaders in WHIP (0.55, first), strikeout rate (41.4 percent, first), strikeouts (63, second), opponent average (.135, second), ERA (1.66, fifth) and wins (five, tied for fifth).