The home town Phillies would like you to know the game will start at 6:05pm which is better than making you sit in the rain for 5 hours but still makes me wonder why anyone every buys tickets to sporting events in advance, or at all.
Luckily the Mets are off tomorrow to recover from having to travel from Philadelphia to NYC.   I was worried Gary Cohen would be tired.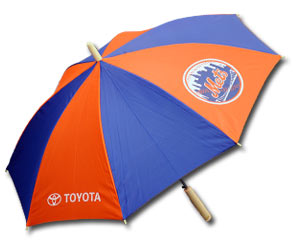 Based on multiple weather forecasts, rain is anticipated to continue to be in the Philadelphia area throughout the morning and early afternoon on Sunday, September 24. In hopes of avoiding an extended rain delay or postponement, Sunday's Phillies-Mets game has been moved from 1:05 p.m. to 6:05 p.m.

All gates will open at 4:35 p.m. The game will feature prizes and surprises as part of Fan Appreciation Day. All fans 15 and over will receive a 2024 Schedule Magnet presented by Valley Forge Tourism.

For this last-minute time change and in recognition of Fan Appreciation Day, fans who purchased tickets for Sunday's game will receive a special ticket offer in February 2024 for an April 2024 game.

Did you like this story?