Yep, the Mets fired Buck Showalter to bring in Carlos Mendoza.  That was the pan.  Are you excited yet?
Also note the continued use of "Mets owners Steve and Alex Cohen "
The Mets did not share any images.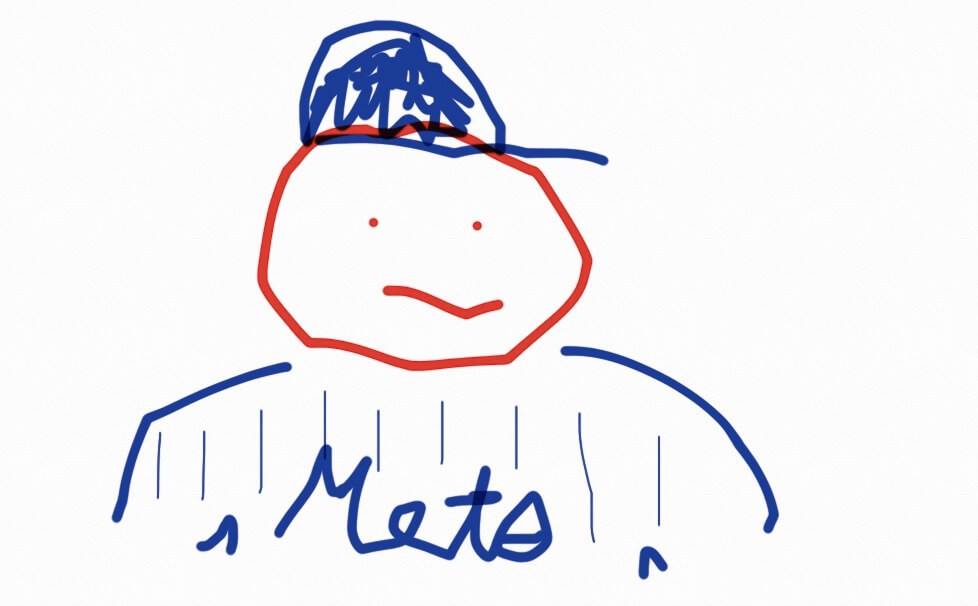 CARLOS MENDOZA NAMED METS MANAGER
FLUSHING, N.Y., November 13, 2023 – The New York Mets today announced that they have named Carlos Mendoza the 25th manager in team history, agreeing to terms on a three-year contract with a club option for a fourth year. He will be introduced in a press conference in the Piazza 31 Club at Citi Field on Tuesday, November 14 at 12 p.m.
Mendoza, who turns 44 on November 27, spent the last 15 years in the Yankees organization, including the previous four as the team's major league bench coach.
"We are excited to begin this new chapter of Mets baseball," Mets owners Steve and Alex Cohen said. "Carlos brings a wealth of experience to the Mets that includes more than a decade managing and coaching in the minors as well as serving as bench coach the last four years with our cross-town rivals. Carlos is full of energy, passion and it was easy to see he'll have a great rapport with both our veteran and young players."
Mendoza, who will wear uniform #28, served two seasons (2018-2019) as the Yankees' major league quality control coach and infield coach before he was promoted to bench coach.
"We promised an exhaustive search and we are thrilled to introduce Carlos as the next manager of the Mets," President of Baseball Operations David Stearns said. "Carlos has a brilliant baseball mind and a finely honed ability to collaborate with others. He comes with a fantastic reputation as a trusted leader and someone who has been beloved in every stop of his career. Carlos knows what it takes to lead, especially here in New York, and I am looking forward to partnering with him to bring sustained success to this franchise."
Mendoza, a native of Barquisimeto, Venezuela, is the second Venezuelan-born manager in Major League history, joining Ozzie Guillén. He served as the bench coach for Venezuela during the 2023 World Baseball Classic. Additionally, Mendoza managed the Cardenales de Lara of the Venezuelan Winter League in 2021 and 2022. He had previously been their beach coach for the 2017-2018 campaign.
"I couldn't be more excited to manage this tremendous franchise," Mendoza said. "I want Mets fans to know that I will pour every ounce of energy into this job and we share a common goal of bringing a championship to Queens. I'm proud to represent Venezuela and the Mets and I'm grateful Steve, Alex and David gave me this wonderful opportunity."
Mendoza was the Yankees' lower level field coordinator in 2017 and infield coordinator from 2013-17. He managed Charleston, the Yankees' Single-A affiliate in the South Atlantic League in 2012. He managed the Gulf Coast League Yankees to the 2011 championship. Mendoza coached with short-season Single-A Staten Island in the New York-Penn League in 2009 and with Charleston in 2010.
He served as the Scottsdale Scorpions manager in the Arizona Fall League in 2012 and 2016. Mendoza was the bench coach for the Gigantes de Carolina in the Puerto Rican Winter League during the 2014-15 campaign.
Mendoza played 10 minor league seasons (1997-2009) as an infielder in the San Francisco Giants and Yankees organizations as well as a three-years for the independent Pensacola Pelicans (2004-2006). He was originally signed by the Giants as a non-drafted free agent in 1996.
Carlos and his wife, Francis, have two sons, Adrian and Andres.