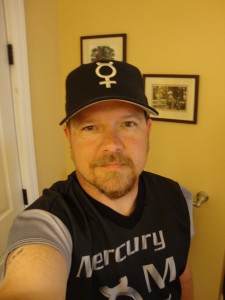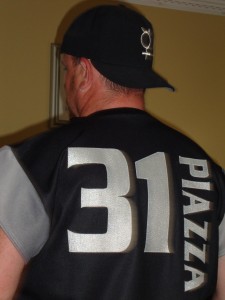 We've run these pictures of Pete and his Piazza Mercury Mets jersey many times, and it never gets old.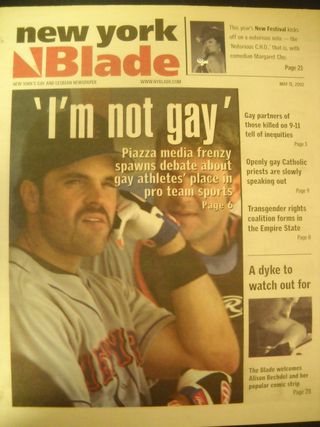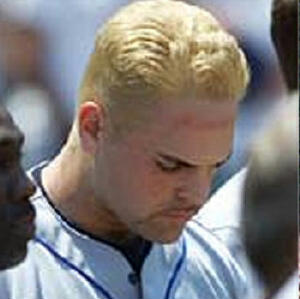 I read Mike Piazza's book, 'Long Shot' back in April, with every intention of writing a review for Mets Police.  But once I finished the book, I couldn't bring myself to write the review.  I honestly felt too bad about the possibility of hurting Mike Piazza's feelings. I know it sounds ridiculous, or even delusional, that I thought my review on a blog could hurt a multi-millionaire professional athlete, especially a borderline Hall of Famer!  But Piazza's book made me feel that I could.  Piazza comes off very hypersensitive and paranoid in Long Shot – as if he thinks everyone is out to get him and that he never got the unqualified respect and adulation he deserved.  He spends pages defending his defense, says there was some kind of league-wide Latin conspiracy against him, and expresses angst towards Vin Scully for contributing to Piazza being somehow screwed out of an MVP award in 1996, even though it was a unanimous vote for Ken Caminiti. Piazza writes that he wanted to have his story told to be an inspiration to kids – in his words he wishes for his story to be viewed as a "fundamentally and triumphantly American story."
Unfortunately, I came away from Piazza's book liking the guy less. I LOVED Mike Piazza as a Met – he gave us so many incredible moments, and made it really fun to be a Mets fan for 7 1/2 years.  But all the self-defense made him seem very small.  At the same time,  all the retold accomplishments cemented in my mind that Mike Piazza is absolutely, positively, unquestionably a Hall Of Fame baseball player.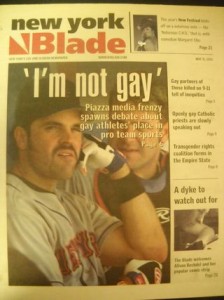 I was astonished when a whisper campaign about steroid use began circulating in the past year or two.  Not because anyone's use would shock me, but because the Mike Piazza narrative was suddenly being rewritten, and without any just cause.  Article after article written during his playing career spoke about him being a first-ballot hall of famer. So much was made about him being a living testament to hard work, with the unlikelihood of a 62nd round draft becoming a superstar.  I never read one word about steroid allegations during his career, but five years later he is lumped in with Clemens and Bonds and McGwire, just because of the era in which he played. Mike Piazza makes a valiant effort to explain the sudden prolificity of record-breaking long-ballers during the 1990's and 2000's, offering an incredibly long list of reasons: league expansion, weight training, nutritional supplements, modern medicine, ball juicing, lighter bats, padded sleeves and body armor, the acceptance of strikeouts, smaller ballparks…all of which have merit as contributing factors, until one considers that once testing became mandatory in baseball, home run totals suddenly plummeted. But whether he took steroids or not, and he assures us he didn't, Piazza was the dominant catcher of his era, head and shoulders above the rest, and deserves  his place in Cooperstown. So why did I finally get around to writing this post?  I was reminded of Mike Piazza by an article about Sandy Alderson by Howard Megdal in Capital New York this week.  Some excerpts:
On Saturday afternoon, Mets general manager Sandy Alderson said this: "I do believe that over the next six months or so we will be in position to make some significant acquisitions, whether it's through free agency or trade. We're certainly looking forward to that possibility." <snip> Consider that for roughly as long as Alderson has been the general manager, dating back to October 2010, it has been his job to publicly declare what payroll would be, how long the temporary period of austerity would last, and then, when it lasted longer and payroll shrunk, to provide a new, hazy time horizon for a new and wealthier day. <snip> "The reason we haven't spent the money is not because of Fred Wilpon. It's because of me." To believe that, it required accepting that Alderson, unlike basically every general manager ever, preferred to work with less money to avoid fixing a team he'd repeatedly acknowledged had cavernous roster holes. And yet, that's been the public line from Alderson and the Mets in the subsequent months.
This reminded me of a section in Long Shot where Mike Piazza discusses Billy Beane, and whether there was a conflict of interest as a GM who was also a part-owner:
"…the GM is the guy who's supposed to fight tooth and nail to convince the owner to go out and spend that last dollar to go get that last guy who's going to make the ball club better."
Many fans believe that Sandy Alderson's hands have been tied by the Wilpons.  Sandy insists that he is trying to be prudent as he rebuilds the Mets and it's his choice to control spending now so that he can protect the future.  I've personally had a hard time understanding how, for example, overpaying an outfielder on a two year contract in 2012 or 2013 would have hurt 2014. My sense is that (if he's paying attention to the Mets), borderline Hall Of Famer Mike Piazza is suspicious as well.