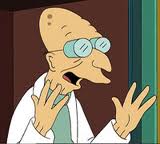 Good news everyone!
We've added two new bloggers to Mets Police which I think will help the site especially as head to the off-season.  Please welcome @verceman and @mets_bro to the team.  I'll let them intro themselves as we go along, and (right now) the next two posts scheduled are from @verceman.
No we're not going to change the approach and even had a "meeting."  If you liked the site last week you'll like it next week.  We'll let Cerrone and Rubin handle the news, those Amazin' guys to make up all the stats they want, Greg to do the good writing over at Faith…leaving plenty of room for posts about Lee Mazzilli and alternate caps.
Welcome gents.  Perhaps when the 2013 Mets win the World Series while dressed nicely one of you can take over for me.