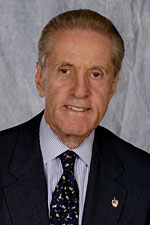 Ah Mets fans, I keep trying to explain to you that Fred's main business does not involve bats and gloves….
Wilpon isn't afraid to fork out the cash to build a presence in Brooklyn, either. Sterling snapped up a 49-unit rental building earlier this month in Williamsburg, at 76 Meserole St., for $36 million, almost double what the building sold for just one year earlier.

via Mets owner Fred Wilpon is creating a real estate presence in Brooklyn – NY Daily News.