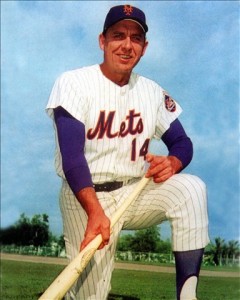 Scroll down to the Uni Watch ticker and you'll see  a mention that the Mets had their prospects wear #14 jerseys last night.  I agree with Paul, don't do that.  Image here.
Nobody wears 14.  That's why it was retired.
I realized the error of my own ways and my personal hypocrisy and have changed my social icons from using 14 to 28.