Welcome to 2017 – the 25th Anniversary of that great 1992 Mets Season!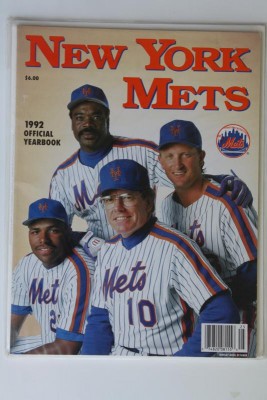 This team is loaded.
The catcher Hundley looks like he could hit 40 home runs some day. Seriously.
At first, a no doubt Hall of Famer in Eddie Murray.
At second, a proven winner in Willie Randolph.
We could use some help at short, but at third we have good old Dave Magadan who you guys are always trying to run out of town for some reason even though he's good for .290 every year.
Hojo will be able to handle CF.  If he can play shortstop I am sure he can catch a fly ball.  Bonilla is gonna be a superstar.  Not only will he help us, he won't be on the Pirates.  Win win.
And look at this rotation OMG.  This must be the best rotation the Mets ever had and ever will have.   Gooden, Cone, Sid and Saberhagen!  Are you kidding me?
……
Oh….this happened….I know it's hard to read but it's the Apology Letter the Mets put out after the season.  I'm sure the Mets will be much better in 1993 and won't be a complete clusterf*ck with dopey uniforms.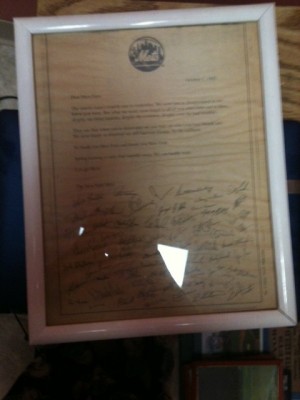 …
One of the topics I have scribbled away to discuss with Jason on The Podcast is a list of Mets who will never be invited back.  Under what circumstances could you ever have Torborg or Bonilla come by.  Please welcome back our old friend Jeff Kent?
Which reminds me, we will be celebrating the 25th anniversary of one of the Worst Trades In Mets History this year.  I should blog that one before Rubin mentions it and the 53 writers at Amazing Mets Insider Apple Blog Report act like they had any idea this was coming up before Rubin mentioned it.  (I'll let the guys at AMIABR figure out which trade I mean.)