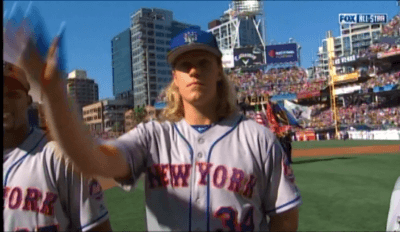 Hmmm, click the link to see what is to said have happened.   I'm gonna point out that if my boy Matt called another player on social media he would be vilified, but since Thor did it will be perceived as totally cool.  Poor Matt.
Bryce Harper and Noah Syndergaard are well known for their competitive spirits and fiery attitudes on the baseball field. That conviction now apparently has translated off the field and into the
Source: Noah Syndergaard calls Bryce Harper a 'douche' out of nowhere | New York Post
Busy New Year here at MPHQ!