Before we begin, all props in the world to Uni Watch for mentioning this video today, which is of the 1972 Opening Day ceremonies at Shea (and some of the game).
Much of the ceremony will look familiar to you.  However, Gil Hodges has died, and Taps is played.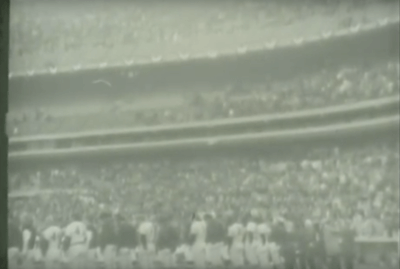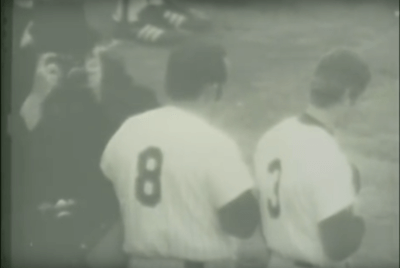 The video is here.  Yes I have embed technology, but I am trying to lay a little low with this lest MLB pull it down in anticipation of their Grainy Video of Something From 45 Years Ago Blu-Ray deluxe edition box-set. (Which I would buy, so if you're gonna take it down at least sell it).   Anyway watch it while you can.
It's also striking how the national baseball coverage gets right back into things, like this isn't some major crushing moment.  They treat the ceremony like the regional manager from Geico just threw out the first pitch.  They wrap it up and get on with the game.  The moment is allowed to breathe.   Yogi looks pretty relaxed handing in the lineup card just 45 seconds after Taps ending.  And of course a friggin' plane flies overhead Shea just as Taps is ending.
No matter how much I think about how devastating Gil's death must have been, I don't think I can ever really get it.  My brain is tempted to make some sort of modern What If comparison, but I think at least part of this was that Gil was just two days shy of his 48th birthday.