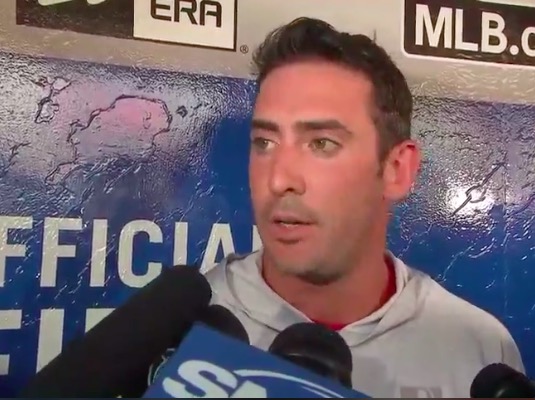 The Dark Knight returned to Queens.   Here's his interview which is also embedded below.
In the interview he talked a lot about the injuries, the injuries, the injuries.  He also admitted to making mistakes when he was here (he gave a good quote, but my post crashed and I lost the exact phrasing.)
I don't think ANYONE has been tougher on this guy than I have, but he handled himself well.
Clearly he was given talking points that HE WAS INJURED.  Mentioned this a lot.  A lot.  Like more than Todd Frazier mentions he is from New Jersey.  Matt also has the talking point now (in the August before his Free Agency) that he is healthy now.   "When I was injured" type language.
He was asked if he cried.  "Possibly, maybe."