Topps is doing this really cool
Project 2020
 set which you've seen me write about a few times.  Today's conversation is with Tyson Beck and his take on the 1985 Gooden card.
Can you talk about the project in general and what excites you about it?
The project is very unique, 20 artists each reworking 20 iconic baseball cards. For me what excites me is being trusted to recreate some of the most iconic sports cards ever produced. To have my name and footprint on this initiative set of cards is very humbling, especially when I live on the other side of the world to where the MLB is played.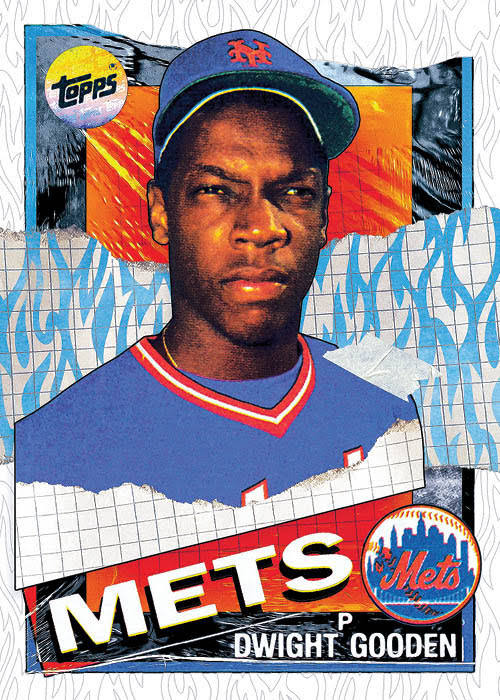 I love that you captured Gooden's stare.  There's an intensity to his eyes here that I don't think I noticed when he came up as a 19 year old, but it's clearly there in the original 1985 card.  Did you have an opportunity to see Gooden pitch?
–
Unfortunately I didn't. Baseball wasn't shown on TV in Australia growing up, and was only on expensive paid TV (Foxtel) around 2010. The days before League Pass and the internet was a huge struggle to watch live sport in the US here.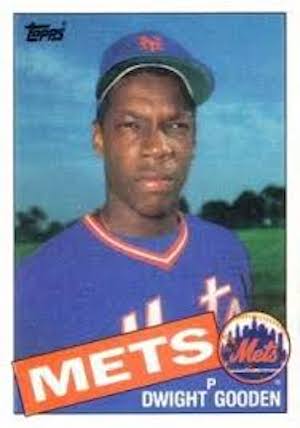 In the card what's stylized here and what's as-is?  There are obvious things like the original card having trees in the background – but what did you take out, what did you leave in and how do you approach those decisions?
For me I didn't want to recreate the cards, I wanted more so to remix them. Keeping colours, elements, positionings but expanding upon it to a style that my name is known for. Each card in the set will somewhat have a similar remixed feel. A lot of the backgrounds I removed as you mentioned like the trees as I wanted it to draw into a more modern look focusing on the textures and patterns rather than backgrounds.
Is there a particular card in the set you're looking forward to us all seeing?
Personally I like the 1989 Ken Griffey Jr. card. Love the colours and the framework of the original card
Is there a card you wish you could have done that isn't part of this run?
A Barry Bonds card would have been fun, that was the player I first remember seeing on TV..