Breaking: Brodie Van Wagenen says in a statement that the Mets and Marlins walking off the field and playing at 8:10 p.m. was Jeff Wilpon's idea, not Rob Manfred's. pic.twitter.com/ZIq7mzLIAW

— Tim Healey (@timbhealey) August 27, 2020
The Commish has also put out a statement.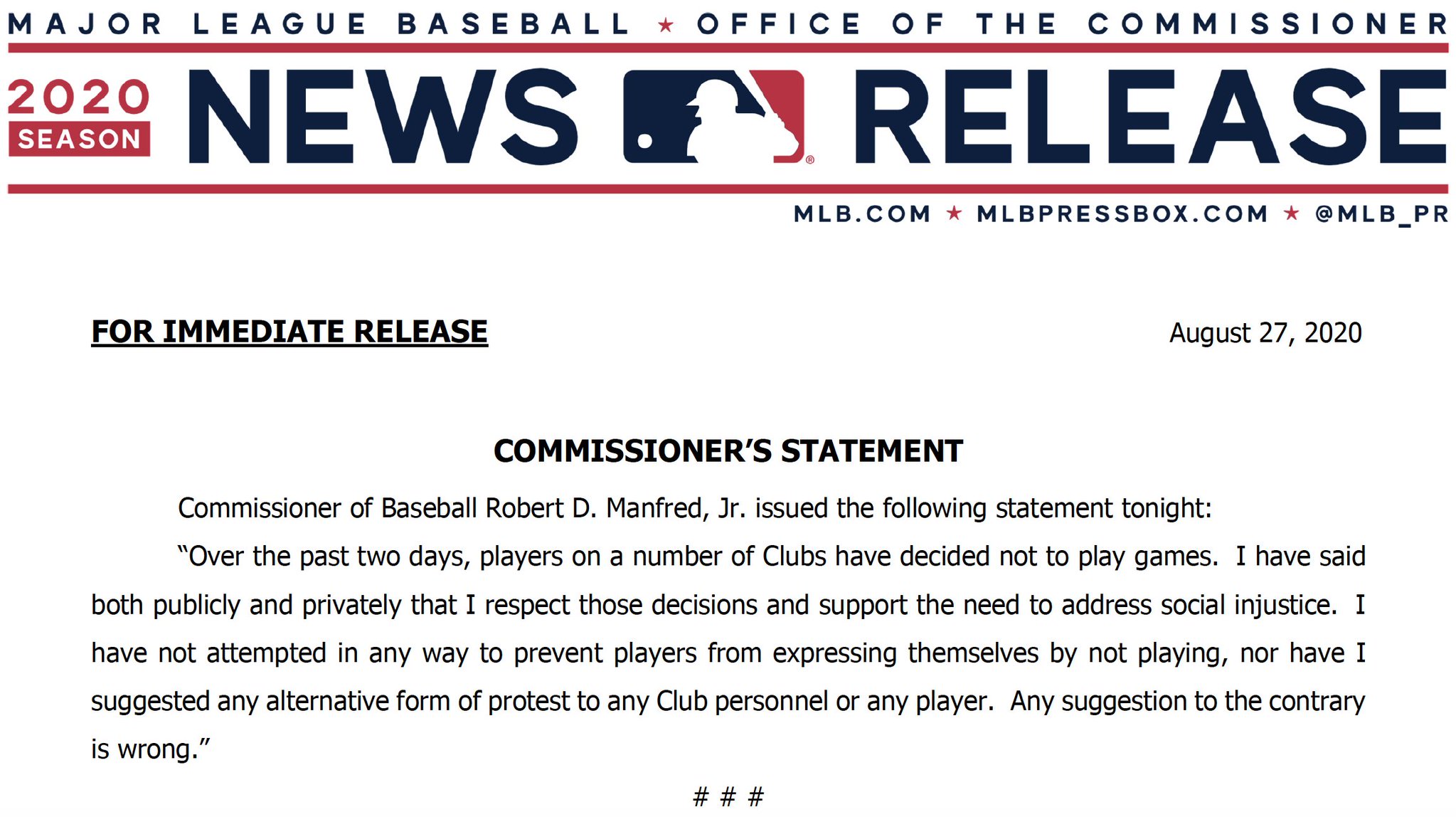 In a press conference BVW said he has apologized both privately and publicly to the commissioner.