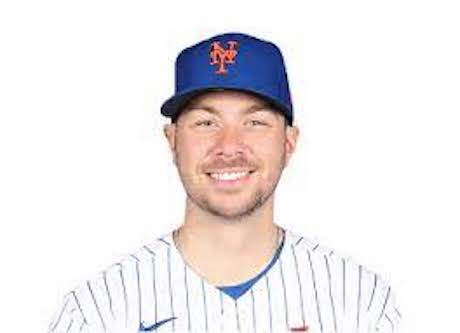 The Mets have a SEVEN game lead.  Cy Young Candidate Saul Goodman Tylor Megill pitches tonight.
RHP Tylor Megill (4-1, 2.43) vs. RHP Aaron Sanchez (1-2, 8.56)
The Mets are a season-high 11 games above .500…That matches their high-water mark on paper from 2021 (36-25), although the club was never actually more than 10 games over .500 at any point last year…A win in a suspended game from April 11, 2021 was completed in August and retroactively boosted the team's record…The last time the Mets were 11 or more games above .500 entering play was when they were 13 games above .500 on October 1, 2016 (87-74)…The Mets own a 7.0 game lead in the division…It is their largest division lead since they were 9.5 games ahead on September 27, 2015.
Pete Alonso recorded his 12th career multi-homer game in the second contest of the doubleheader on Sunday…His 12 multi-homer games as a Met are tied for seventh in franchise history….Next up are two better players, Dave Kingman and Lucas Duda who are tied at fifth with 16 apiece…Overall, he has hit 113 career home runs, which puts him in sole possession of 13th on the team's all-time list…Ed Kranepool (118) is next, followed by Edgardo Alfonzo (120).
Today is one of the two weeknights (Mon-Thurs) where MLB provides programming.  Tomorrow is another inexplicable day game. The day game will allow the Mets to make the day and half journey from Washington DC to Queens (the Mets travel on horseback)
The day game also allows the Nationals to….have the evening off?  They are home Friday.