Wow I can't believe baseball is losing popularity, when cool caps like this are only $56.
Also isn't this really a New York Giants cap with a Mets pin?
Anyway, even @mediagoon only bought two at this price point, and immediately headed off to a nearby storage facility where it joined his Game Used Third Base and his Juan Centeno jersey.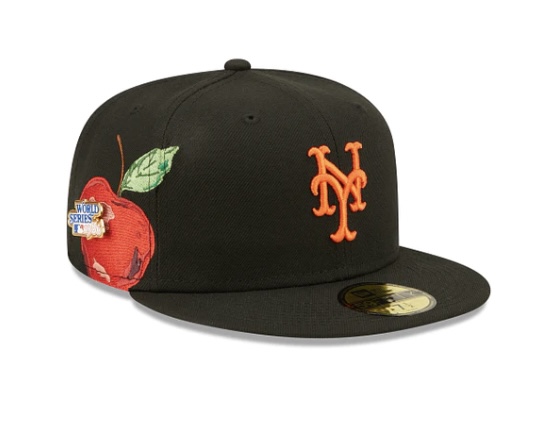 New York Mets Fruit 59FIFTY Fitted