The Mets do a lot more post 6pm releases than before.   6:10pm is a weird time to announce things.  It suggests that either this is sort of surprise or last minute, or more likely that Steve approves everything and he can't be bothered with Mets crap when the stock market is open, and probably has some rule where he spends time with the family before he looks at Mets nonsense, so the Communications people sit around for hours waiting for him to approve it.  If you've ever worked at a Big Company you know this happens.
Anyway…
…also notice the reference to Mets "owners Steve and Alex Cohen" which is an interesting development as well.  The MSM will gloss over that, but that's why you have me.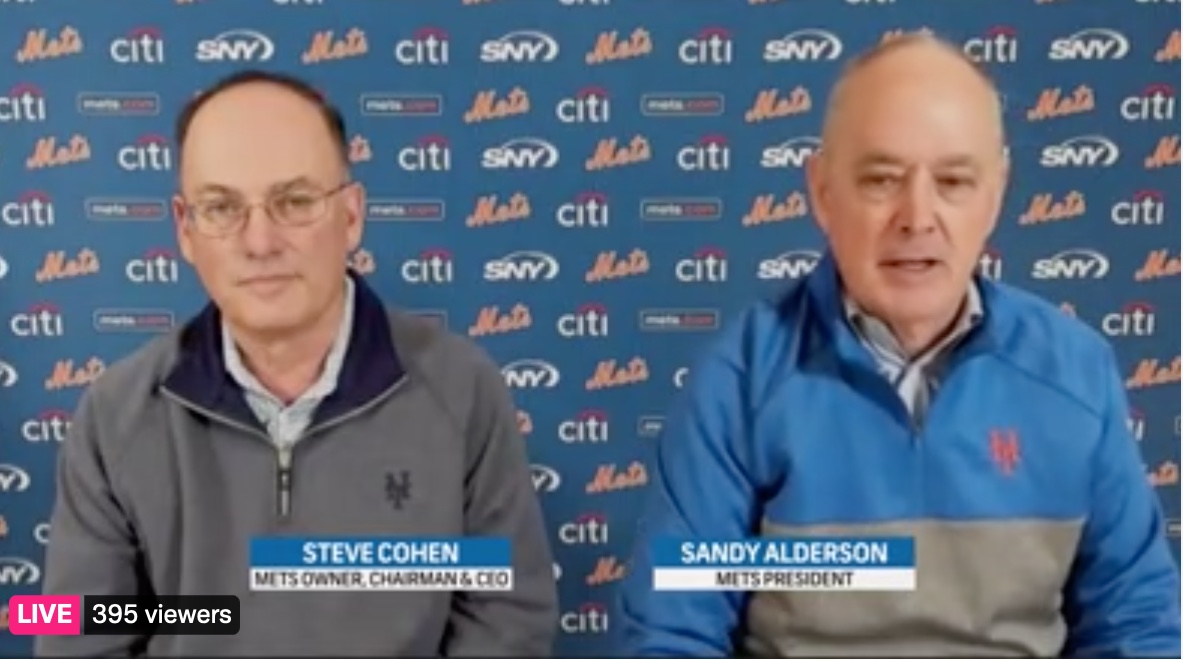 METS ANNOUNCE ALDERSON TRANSTION
FLUSHING, N.Y., September 15, 2022 – The New York Mets announced today that Sandy Alderson will step down as President at the conclusion of a search for his successor. At that time, Alderson will shift to a new role as special advisor to owners Steve and Alex Cohen and the senior leadership team.
"When I asked Sandy to come back to the team, it was for a defined period of time and with a specific mandate – revive our culture and this iconic franchise for our fans, partners and employees," Mets Owner, Chairman and CEO Steve Cohen said. "Sandy has done those very things and more and we have begun a search for his successor. When we find that person, I have asked Sandy to continue in a new role as special advisor to me and the senior leadership team."
"For me personally and for the organization, it's the right time for this transition," Alderson said. "We are having a successful season, we have made several key additions to our senior leadership team and we have built a strong and forward-thinking culture. When the time comes, I am looking forward to continuing to support Steve, Alex and the organization in a new role."