No wonder @mediagoon ignores my emails. He's busy making deals with the newspaper, in this case the New York Post. My mom spotted this ad…maybe she will attend while I'm out of town that weekend. Wait until he spots the typo!!!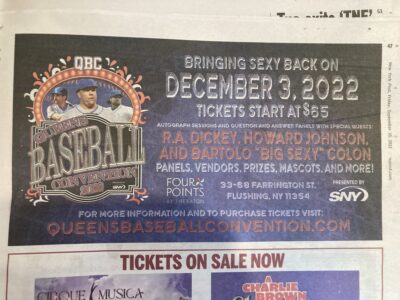 There isn't any typo I just thought I'd freak him out.
Are the Mets playing tonight? Who are they playing? Is it a big game? Because Fifa23 is out and I didn't want Rings or Andor yet.