If you waste the second to last weekend of the summer watching a baseball game on Peacock, that's on you.
By the way baseball, 50 million people watched a 6:05 start football game on Sunday.  I guess West Coast sports fans ARE available before 8:30 eastern….and I notice you don't mind making LA fans watch 9am baseball if the money is right…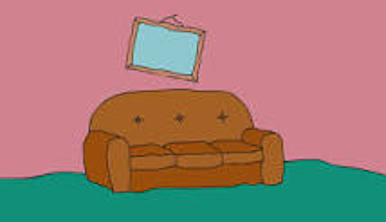 PEACOCK AND NBC SPORTS ANNOUNCE 2023 MLB SUNDAY LEADOFF SCHEDULE
Second Season of Peacock's Exclusive Sunday Morning MLB Package Features 19 Games, Live MLB Window Exclusivity until 1:35 p.m. ET, and NBC Sports-Produced Pregame & Postgame Shows
Opening MLB Sunday Leadoff Game: National League Champion Phillies Host Rockies at 12:05 p.m. ET on Sunday, April 23
Baltimore Orioles at Atlanta Braves on Sunday, May 7, to Simulstream Live on NBC and Peacock at 11:35 a.m. ET
Peacock Features the Most Live Sports of Any Direct-to-Consumer Streamer in the United States
STAMFORD, Conn. – Jan. 31, 2023 – Peacock and NBC Sports today announced the 2023 schedule for MLB Sunday Leadoff, Peacock's exclusive package of Sunday morning Major League Baseball games, featuring 19 live games from April 23–September 3.
Beginning on Sunday, April 23, with the defending National League champion Philadelphia Phillies hosting the Colorado Rockies at 12:05 p.m. ET from Citizens Bank Park, Peacock will stream an NBC Sports-produced baseball game live in 19 of 20 weeks. Each game will feature NBC Sports-produced pre- and post-game shows on Peacock.
On each of the 19 Sundays that Peacock presents a game, it will be scheduled as the exclusive home of live MLB action until 1:35 p.m. ET that day, when the remainder of the day's schedule will begin. The package will include start times of 11:35 a.m. ET (six games), 12:05 p.m. ET (10 games), and 1:05 p.m. ET (three games).
On Sunday, May 7, the matchup between 2022 AL Rookie of the Year runner-up Adley Rutschman and the Baltimore Orioles visiting Ronald Acuna Jr. and the defending NL East champion Atlanta Braves (11:35 a.m. ET) will be presented live on both Peacock and NBC, marking the second consecutive year in which the NBC broadcast network will present a live MLB game (last season's package-opening White Sox-Red Sox game on May 8, 2022).
Highlights of the 2023 MLB Sunday Leadoff slate (full schedule below): the New York Yankees and Aaron Judge, who set the American League record with 62 home runs last season, visiting the Cincinnati Reds on May 21; the Los Angeles Dodgers, who led MLB with 111 wins last season, visiting the Tampa Bay Rays on May 28; the World Series champion Houston Astros hosting the Seattle Mariners (Aug. 20); and the 101-win New York Mets hosting the Los Angeles Angels on Aug. 27. The MLB Sunday Leadoff season concludes on Sept. 3 with the Phillies visiting the Milwaukee Brewers.
Date Time (ET) Matchup
April 23 12:05 p.m. Colorado Rockies at Philadelphia Phillies
April 30 12:05 p.m. Chicago Cubs at Miami Marlins
May 7 11:35 a.m. Baltimore Orioles at Atlanta Braves*
May 14 11:35 a.m. Los Angeles Angels at Cleveland Guardians
May 21 11:35 a.m. New York Yankees at Cincinnati Reds
May 28 11:35 a.m. Los Angeles Dodgers at Tampa Bay Rays
June 4 11:35 a.m. St. Louis Cardinals at Pittsburgh Pirates
June 11 11:35 a.m. Arizona Diamondbacks at Detroit Tigers
June 18 1:05 p.m. Baltimore Orioles at Chicago Cubs
July 2 12:05 p.m. Minnesota Twins at Baltimore Orioles
July 9 12:05 p.m. Texas Rangers at Washington Nationals
July 16 12:05 p.m. San Francisco Giants at Pittsburgh Pirates
July 23 12:05 p.m. San Diego Padres at Detroit Tigers
July 30 12:05 p.m. Los Angeles Angels at Toronto Blue Jays
August 6 12:05 p.m. Chicago White Sox at Cleveland Guardians
August 13 12:05 p.m. Detroit Tigers at Boston Red Sox
August 20 1:05 p.m. Seattle Mariners at Houston Astros
August 27 12:05 p.m. Los Angeles Angels at New York Mets
September 3 1:05 p.m. Philadelphia Phillies at Milwaukee Brewers