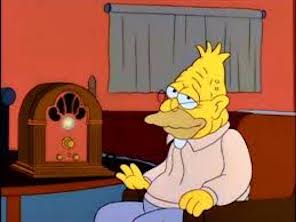 I imagine Patrick filled out the LinkedIn job posting  or something like that, sent in his college broadcasting tape and a nice resume and cover letter, maybe some letters of recommendation, and had the same chance you did at getting jobs as a baseball announcer.
Patrick McCarthy, son of former Mets radio play-by-player Tom, will be the WCBS pre-and-postgame host and swingman game-caller when the voice of the team, Howie Rose, is off, according to sources.

Patrick McCarthy had been doing Triple-A Lehigh games. Last year, at 26, he replaced his dad for two games on Phillies broadcasts when Tom was calling an NFL preseason game.
In other news, Keith Raad, who does not appear to have any family connections, has earned the spot formerly filled by Wayne Randazzo, who also does not appear to have family connections.
Having a famous dad doesn't mean you are bad, but let's stop pretending it doesn't help. If nothing else, it could help you get the "right" agent/agency.
At least someone who made his own career is doing the Super Bowl, so there is still hope for the industry!
…
McCall.com profiled Patrick back in 2018, from which I excerpt
"Why would I want to do anything else?" he asked. "I want to provide my family the opportunities one day that my dad provided for me."
After an injury shut down his college baseball career at The College of New Jersey, McCarthy reached out to minor league baseball organizations during the winter of his senior year in 2017.
McCarthy's baseball demo tape consisted of calling two innings of one game the previous summer from the Tom McCarthy Radio Booth in what is now Trenton's Arm & Hammer Park.
The Fightins hired him, though, which left McCarthy making a two-hour, one-way commute to FirstEnergy Stadium because he was in his final semester at The College of New Jersey (TCNJ).