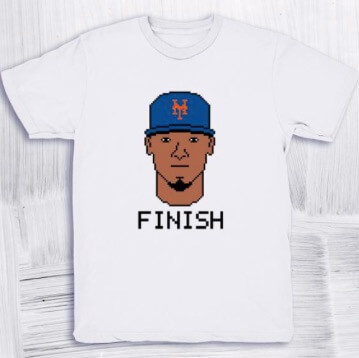 Nobody hates the World Baseball Classic more than I do.
You see, my mission is to encourage the Mets to win the World Series while nicely dressed.  That is all I want, and then I will end the blog.
Sending players off to play in some made-up tournament that NOBODY IS WATCHING does not help.  Anyway let's get to this morning's news…
Edwin Diaz had to be helped off the field after suffering an apparent leg injury in Puerto Rico's celebration following their victory over the Dominican Republic. pic.twitter.com/i6g7sjRhYn

— SportsCenter (@SportsCenter) March 16, 2023
Well that's rotten.
Look, I am not a monster, I hope the man is OK – but I am still going to rage about this.
Did anyone see this coming?  Oh wait, I did. 
The Baseball Mafia, who are people who make a living based on the success of baseball doing well, are saying this could have happened anywhere.  Maybe, but you know who ISN'T hurt?  EVERYONE ELSE'S CLOSER.
The Baseball Mafia also is saying what a success this tournament is.  Look guys, I don't want to hear about the ratings in Taiwan and Mike Pizza's Insurrection Espresso Machine.  Show me the domestic ratings.  You don't have a story because if you had one, the FOX Sports PR would have issued a release.  There has been silence.  Nobody is watching this.  Why are we even doing it?
Be angry!!!!!
Also, I want to remind y'all – you didn't like Diaz. You liked Kelenic.  Until Diaz was good then you loved the guy.
I'll leave you with this image of Diaz pitching in 2023. It may be the last one you get.
Puerto Rico beats the Dominican Republic to advance to the quarterfinals. But Edwin Diaz was hurt in the celebration. pic.twitter.com/fTDeoBqIsV

— The Comeback (@thecomeback) March 16, 2023