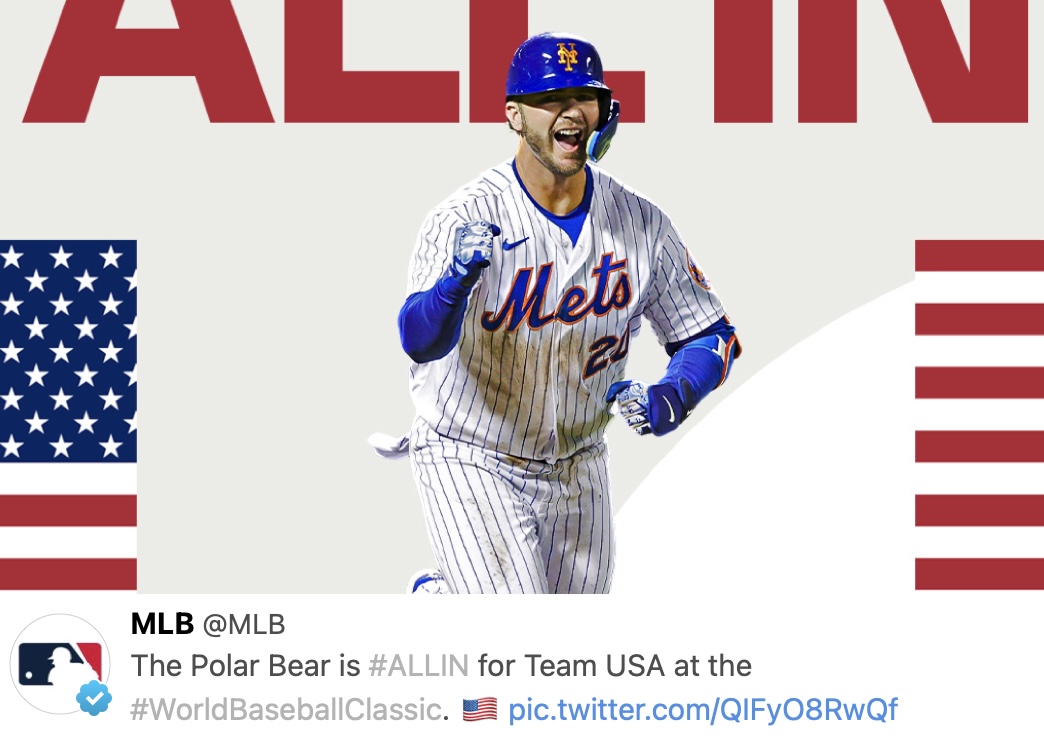 Let's hear from the players.
Six Dominican MLB players were asked if the World Baseball Classic or World Series was more important to them

Five chose the World Baseball Classic. One said the same. None of them chose the World Series pic.twitter.com/gXjqX0dPWA

— Talkin' Baseball (@TalkinBaseball_) March 16, 2023
For @cheslorcuthbert, the #WorldBaseballClassic has the same energy as the World Series! pic.twitter.com/yiXa1WofqH

— MLBPA (@MLBPA) March 13, 2023
You get the idea.
So, baseball, congrats. You have created this amazing event.
HOWEVER – now what?  How do you market 162 games and 6 months of baseball that will apparently seem Lesser to all these players?  If they don't care, why should we?
You've managed to damage the main product for some FS1 TV programming.
The ratings are only available through Thursday as I write this, but I will be curious to see how the WBC did against the NCAABB.
Tomorrow night – yes TEAM USA ANYTHING should do OK up against nothing on a Tuesday night in March.  I find it interesting the game is on FS1 and not BIG FOX by the way.
My question for MLB and MLBONFOX – the biggest baseball game in our lifetime  is starting at 4pm Pacific.  What about the West Coast Fans that we stress about during October?  How are the supposed to watch this game?  Seems mighty inconsistent to me.
And sometimes the enemy of my enemy is my friend – so I hope the 7pm start does a HUGE TREMENDOUS RATING.  I will take the punch from the "See, the WBC is good!" crowd so that I can stay on my high horse about start times being earlier.