Fun fact:  the term Speakeasy is most commonly connected to someone who would operate outside the law, usually in the 20's.  1920's of course.
One such criminal was Al Capone, who was a businessman of sorts. Wikipedia shares that Capone "apparently reveled in attention, such as the cheers from spectators when he appeared at baseball games"
Anyway, you didn't really want a history lesson, so let's see what the Mets have announced!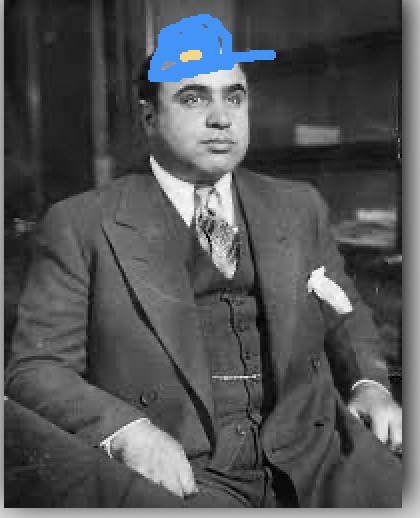 METS UNVEIL THE CADILLAC CLUB AT PAYSON'S;
CADILLAC TO JOIN NEW YORK METS AS A NEW PARTNER IN 2023
The Mets have partnered with Cadillac for this first of its kind exclusive membership club celebrating Joan Whitney Payson, the Mets first owner and a pioneer in MLB history.
FLUSHING, N.Y., March 21, 2023 – The New York Mets and Cadillac today announce a new and first of its kind exclusive speakeasy membership club to Citi Field. The new partnership, beginning in 2023, will help bring The Cadillac Club at Payson's to life.
Located inches away from the warning track in right field, The Cadillac Club at Payson's is a hideaway club that will provide fans with a trendy, intimate and up-close space for those looking for a unique ballpark experience. The members only space will feature a private bar with sightlines to the field and elevated dining options. The Cadillac Club at Payson's is a controlled climate club that also features premium lounge style seating, personal flat screen monitors, in-seat storage, personal beverage coolers, an in-stadium concierge, and unique Cadillac touches and finishes throughout.
With only 100 seats in the club and limited to 25-30 members, the exclusive membership to The Cadillac Club at Payson's includes assigned seats for every Mets home game, complimentary parking and complimentary food, soft drinks, beer and wine. Members will also have access to a private bar for cocktails.
"Alex and I are thrilled to honor the legacy of Joan Payson with The Cadillac Club at Payson's," said Owner, Chairman and CEO Steve Cohen. "As the original owner of the Mets and pioneer, Joan has played a significant role in our organization. We're excited to have created this first of its kind club at the ballpark with a brand like Cadillac that embodies and empowers big dreams and bold ambition. The Cadillac Club at Payson's will combine the rich history of the Mets with unique elements that are reminiscent of classic New York City, providing Mets fans with an experience like no other."
The club is named after Joan Whitney Payson, the Mets first owner and a pioneer. Payson became the first woman to purchase a majority ownership stake in a major league team. She was instrumental to the development of the Mets farm system that produced Mets Hall of Famers Tom Seaver, Cleon Jones and Jerry Koosman. Payson was known as a 'fan first' and often deflected attention away from herself to celebrate the fans and the team's baseball operations.
To learn more about The Cadillac Club at Payson's, please visit Mets.com/Paysons.  (EDITOR'S NOTE: That link is a waste of time as it just takes you to a form where you can ask the Mets to contact you.  Pricing is not mentioned.)