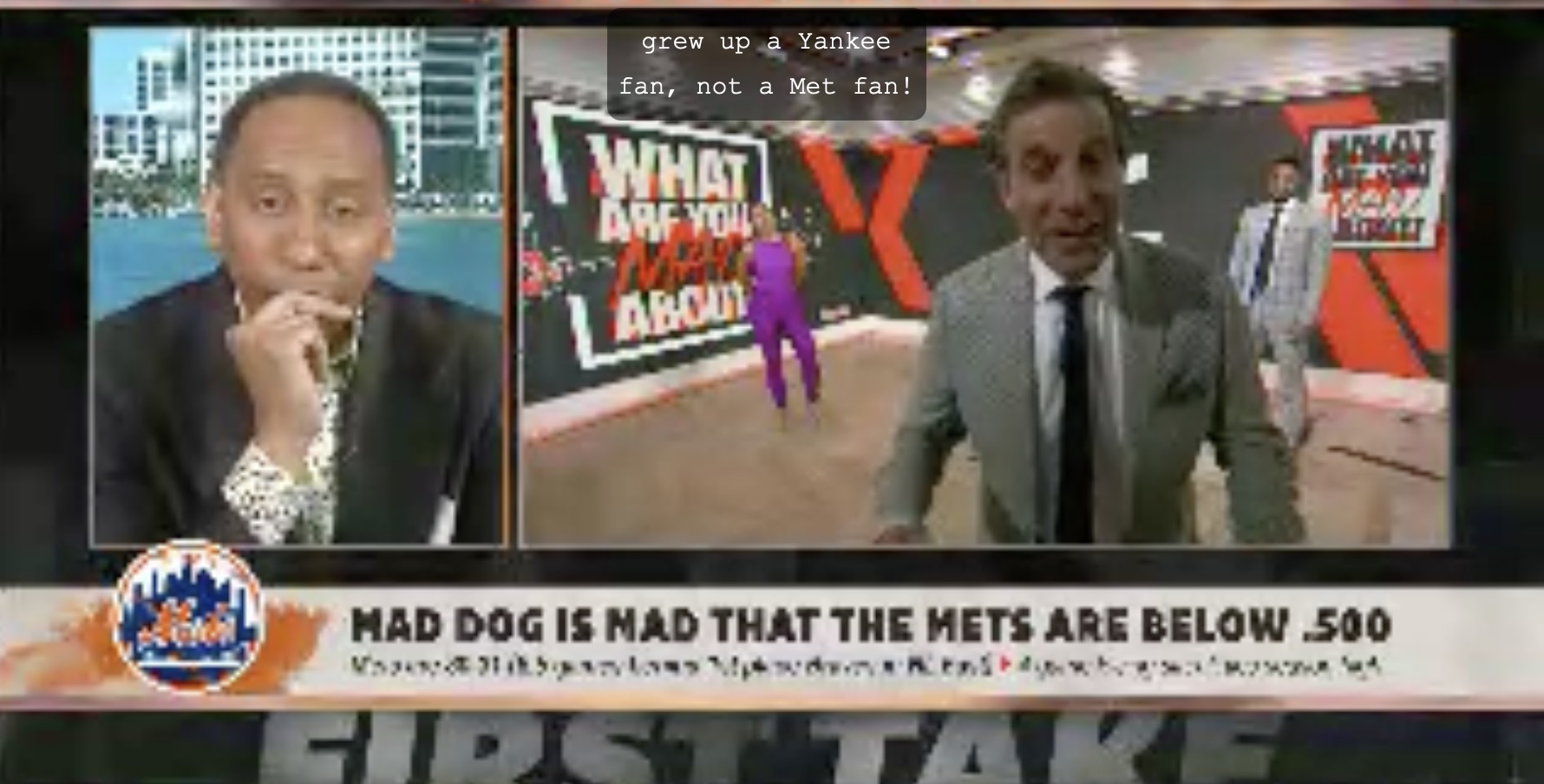 I have been saying this for a few years already, but blah blah I am old and "too negative" (although not negative enough, I could have had Frank the Tank's Barstool money if only I'd missed a train).
Anyway, NJ.com has noticed what I have been saying for YEARS
The New York Mets are in a funk and the team's owner, Steve Cohen, is nowhere to be found.

Don't think Chris "Mad Dog" Russo hasn't noticed, either. With the Mets in a four-game losing streak — their longest skid of the season — the bombastic hot take-machine is questioning Cohen's loyalty.

"First off, let's get rid of one of these myths, that Steve Cohen, growing up in Long Island had Ed Kranepool pictures in his bedroom," Russo said on ESPN's "First Take" on Tuesday. "No, he didn't. He's the owner. He owns a fortune. He was a Yankee fan! He loved the Yankees! He didn't love the Mets. The Mets were for sale, and now he's got his Mets hat on and he's Mr. Met? Nonsense!"
Enjoy!

It appears to me Steve hasn't tweeted since May 27th but I may be wrong.