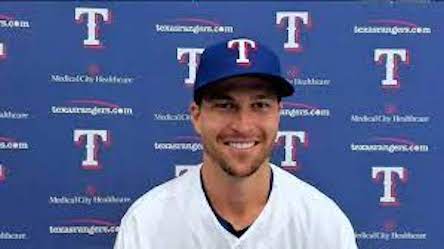 Poor Jacob deGrom needing TJ Surgery again.
Long time readers know how I jumped up and down about the Mets letting deGrom throw 100 in the Spring.  Let's visit the Dallas Morning News from  March 25th:
DeGrom made his second start of spring training on Saturday, just as camp was closing for good. And it was just as good as the first one: Flashing 100 mph heat and 92 mph sliders, he struck out six in 3.2 scoreless innings.
Well, yeah.  Don't do that.
I will once again refer everyone to the 2017 article in the New York Times titled: Seeing Noah Syndergaard's Injury Coming at 100 M.P.H.   The topic, throwing 100mph.
Tom House, the former pitcher and coach who runs the National Pitching Association in California, told Bob Klapisch of The Bergen Record in February: "Unfortunately, this is an injury waiting to happen by the second week of June. Unless you're picking up a ball while you're getting stronger, you're just adding muscle that doesn't know how to throw. It's unskilled muscle."
I saw one blogger refer to deGrom as an All Time Great.  Not one of the better Mets…an All Time Great.   Guys, relax.  deGrom was really good for a few seasons.  So were a lot of guys.  He's someone that you can welcome back to the CasinoDome in the 2030s….but he's not an All Time Great.  That's insane.
For reference, these were the pitchers on the All Century Team, and even Tom Seaver isn't on this list:
Nolan Ryan
Sandy Koufax
Cy Young
Roger Clemens (interestingly not in the Hall of Fame!)
Bob Gibson
Walter Johnson.
Warren Spahn
Christy Mathewson
Lefty Grove
I'm not sure who you're bouncing to get deGrom on that list….and that list has no relievers btw….
deGrom is signed for 5 years and $185,000,000.  He is 2-0 with a 2.67 ERA in 6 games with Texas.  He made 11 starts in 2022 and 15 in 2021.
On March 7 of 2021, MetsPolice.com published an article titled The Mets will break Jacob deGrom letting him throw 100 in March