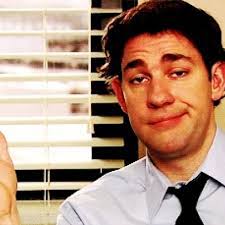 From MLB.com – I have bad news for Clover – I had no idea they sponsored a club (bad use of money) and I still don't even know which club this is – anyway, seems their club will be renovated.
I have added some comments in-line below
NEW YORK — On Monday, the Mets announced plans for a complete renovation of the Clover Club, which is located behind home plate, Oh that's where it is, and some changes to season ticket memberships.
The new Clover Club will triple it in size and feature gourmet dining, a new VIP Boutique, individual lockers, a 50-foot bar and a variety of seating options. The food will include crab, steak and dessert stations.  Forty-three percent of non-premium season ticket memberships will stay flat for 2024 which means 57% are not staying flat, maybe they are, I dunno, going UP? and full season ticket members will save 26 percent on average vs. single game tickets.

Thinking big is nothing new to the Mets. Before the 2023 season, the team built a 17,400 square foot scoreboard, the biggest in the Major Leagues.

Jeff Deline, executive vice president "I've been in sports for 27 years, said, "Every decision that we make [at Citi Field] — whether it be the Clover Club or concessions — it's always the fans first in mind," Hahahahahahaha yeah right.

Deline said. "Look, the baseball game will always be there. People will watch and tune in. But as we try to attract new fans to the game, they need more to do. They want to tour around the stadium in the two to three hours at the game. They want to go to different areas that we continue to build and reimagine. It's more of an adventure and a day out. It's not always about baseball. It's got to be an outing."

This is true.  Baseball is boring.  So it does need to be an event.  But, this appears to be an event for the affluent.

I do like that baseball is admitting that baseball isn't good enough to get people to go to a game.   Think about that

For non-premium members, this differentiated membership platform will freeze prices for 43 percent of seats for the 2024 season. For memberships with increasing prices, the blended increase across current members is 5.4 percent — in line with inflation and ballpark upgrades.  And there is is.
My advice?  Get yourself a big giant TV.  For like the $700 range you can get something really nice, you won't have to pay for parking and you can order in food with your savings.