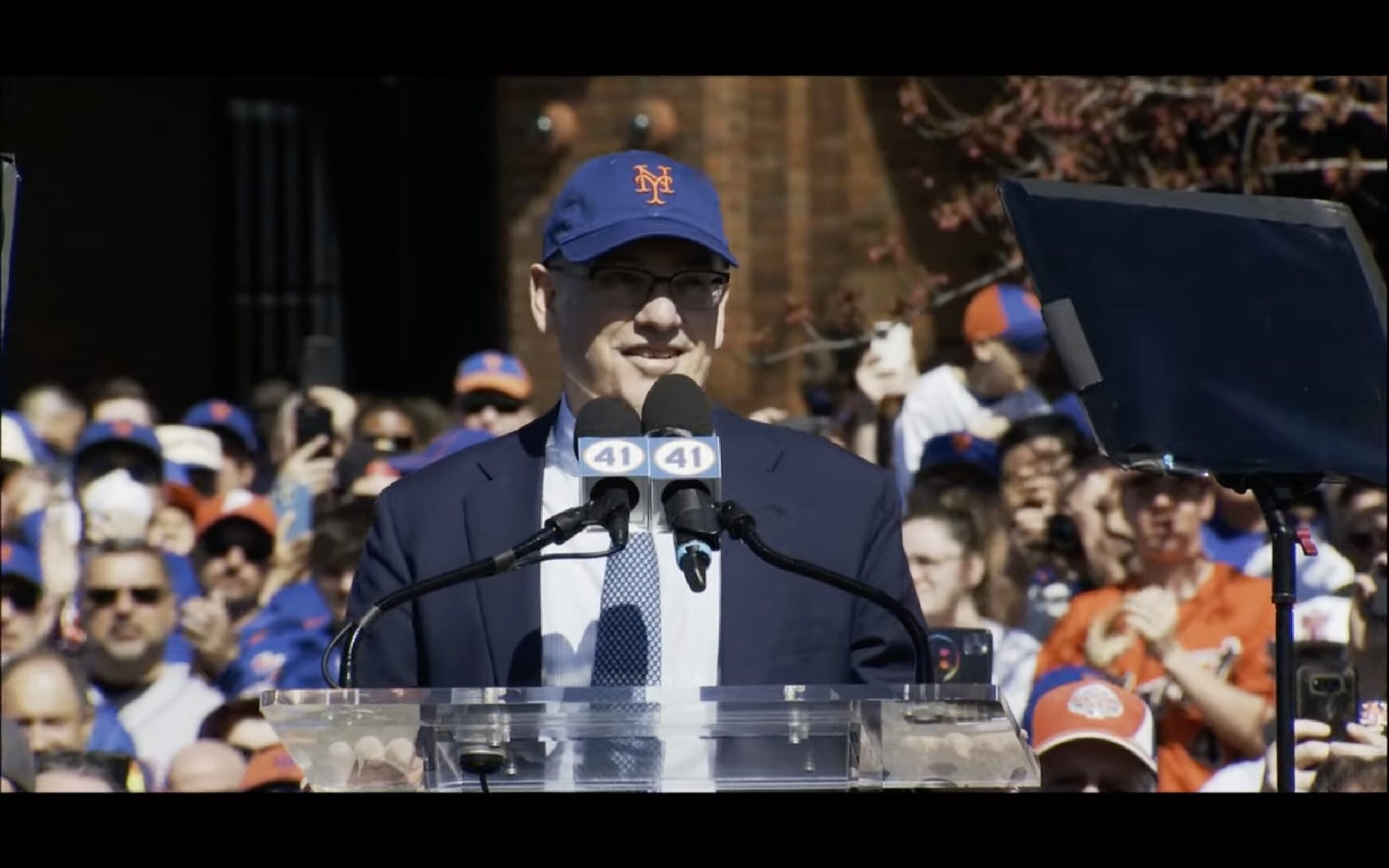 Steve Cohen responded to this morning's post.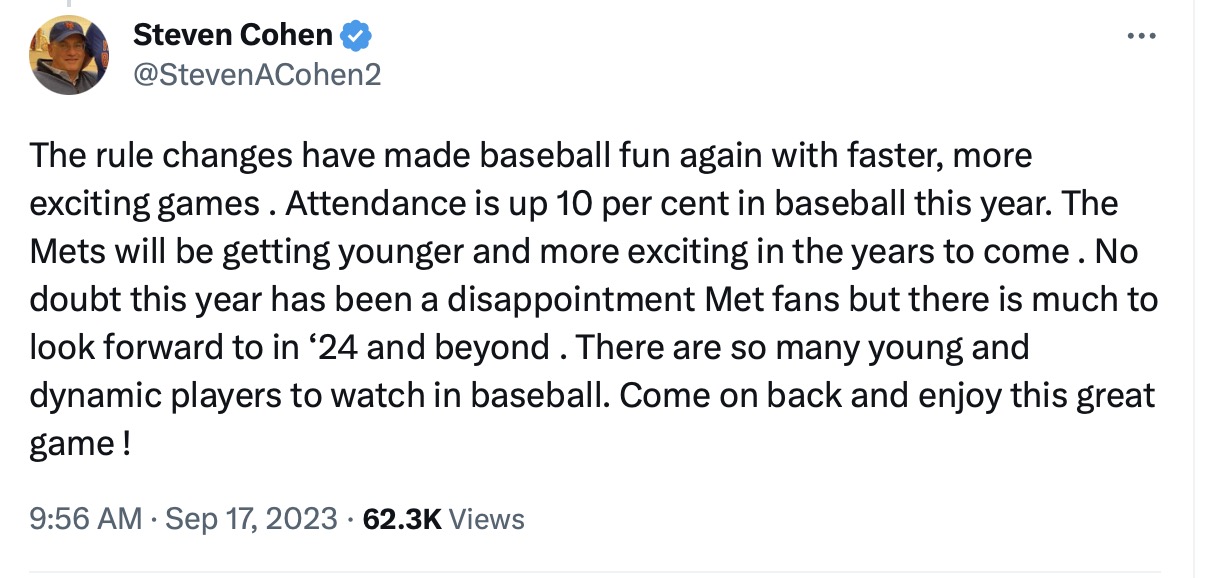 I was out for a run this morning and my phone started blowing up.  I know without looking what had happened.
As I wrote on twitter:
So here's what's great – Steve heard me. He might disagree, but a point of view was put out there. And will be discussed inside the Mets org. And in the Post and on WFAN and on Mets message boards. And this my friends is how we effect change. #LGM
It may or may not be a topic Mets Inc wants discussed in those forums – but they probably don't need to worry as  an NFL Sunday will likely distract everyone.
As an aside, per ESPN the 2022 Mets averaged 33,308 PAID attendance through 77 home dates, which was 6th overall.  In 2023 through 73 games they were averaging 32,837. So basically flat.  And there were 300 empty chairs in the Loyal section last night.