I wasn't able to watch love but I am watching later in the day….
Watch live as Carlos Mendoza is introduced as #Mets manager. https://t.co/hwaxRO03vJ

— New York Mets (@Mets) November 14, 2023
I notice…that David…..Stearns…..speaks…..in short….bursts……is he….nervois?
First up, there's the image I will be using in 2 years to make fun of the Mets when they fire Mendoza and bring in Joe Maddon.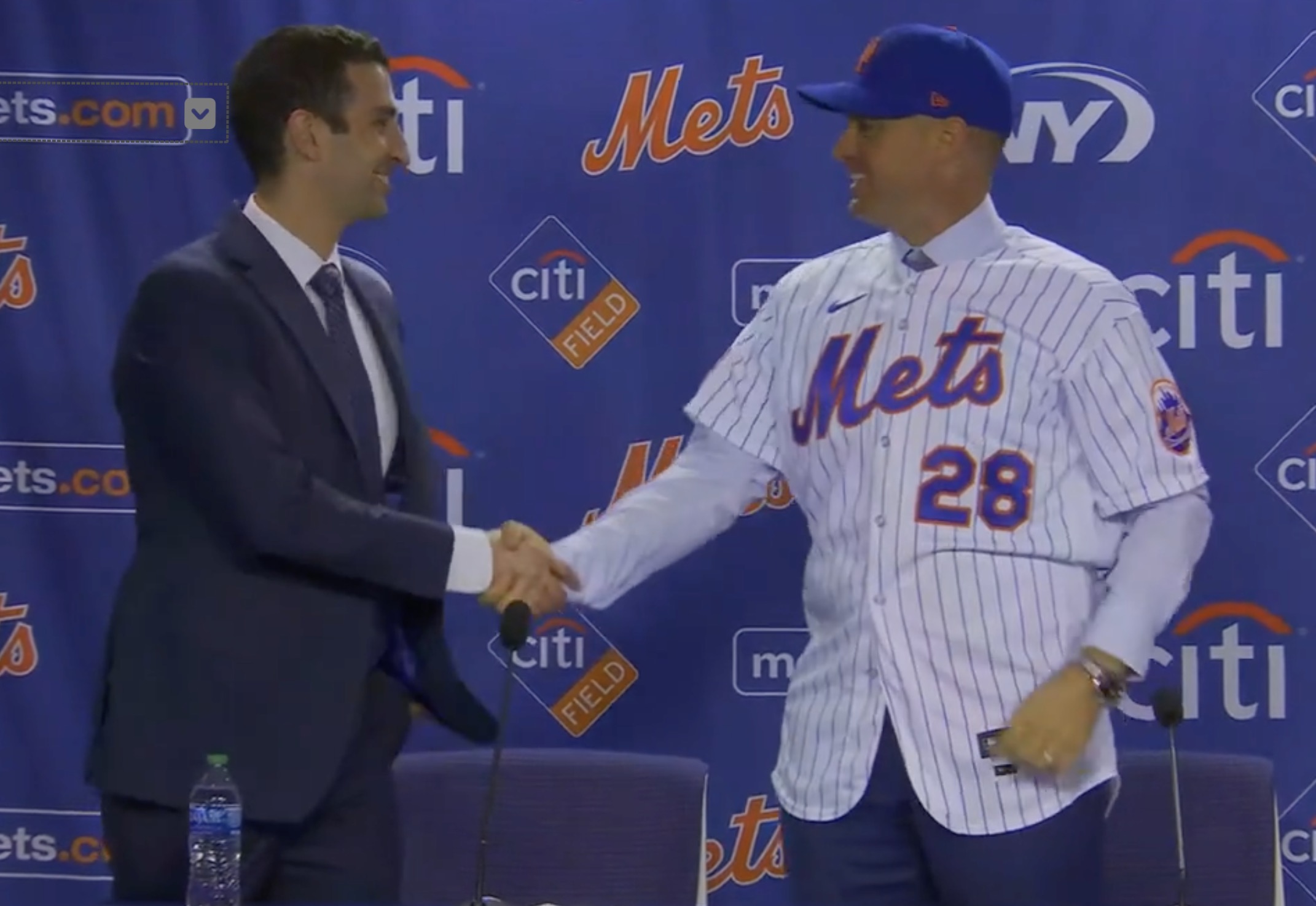 Carlos thanked Steve and ALEX.   So every employee has been thanking Steve and Alex.  The press releases all mention Mets owners "Steve and Alex Cohen."   Interesting.
Can we talk about how terrible this cap is?  Can we not get him a low crown cap?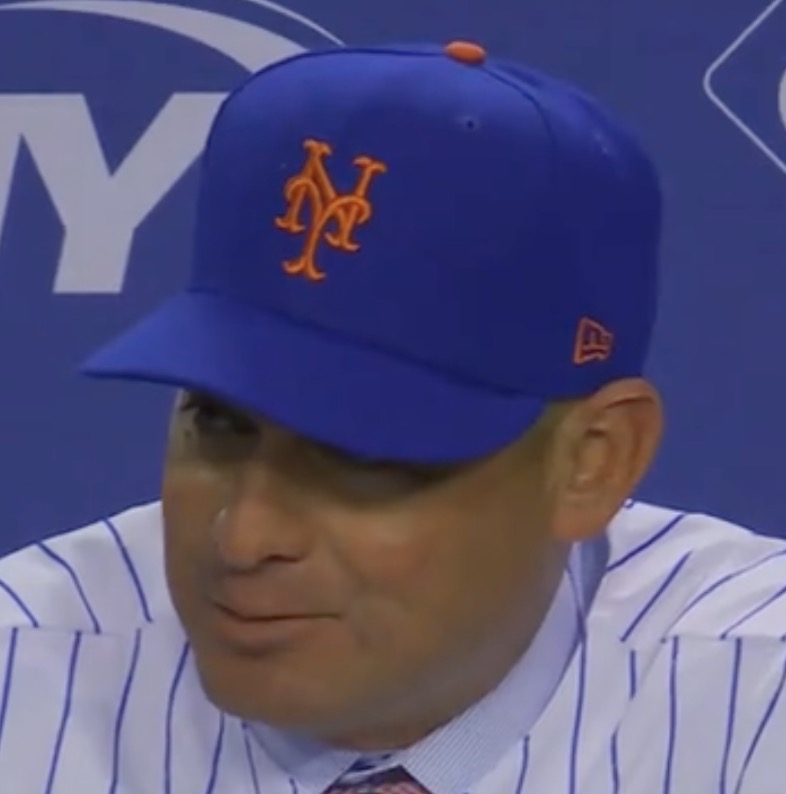 While we're at it, the swoosh on the jersey just ruins it.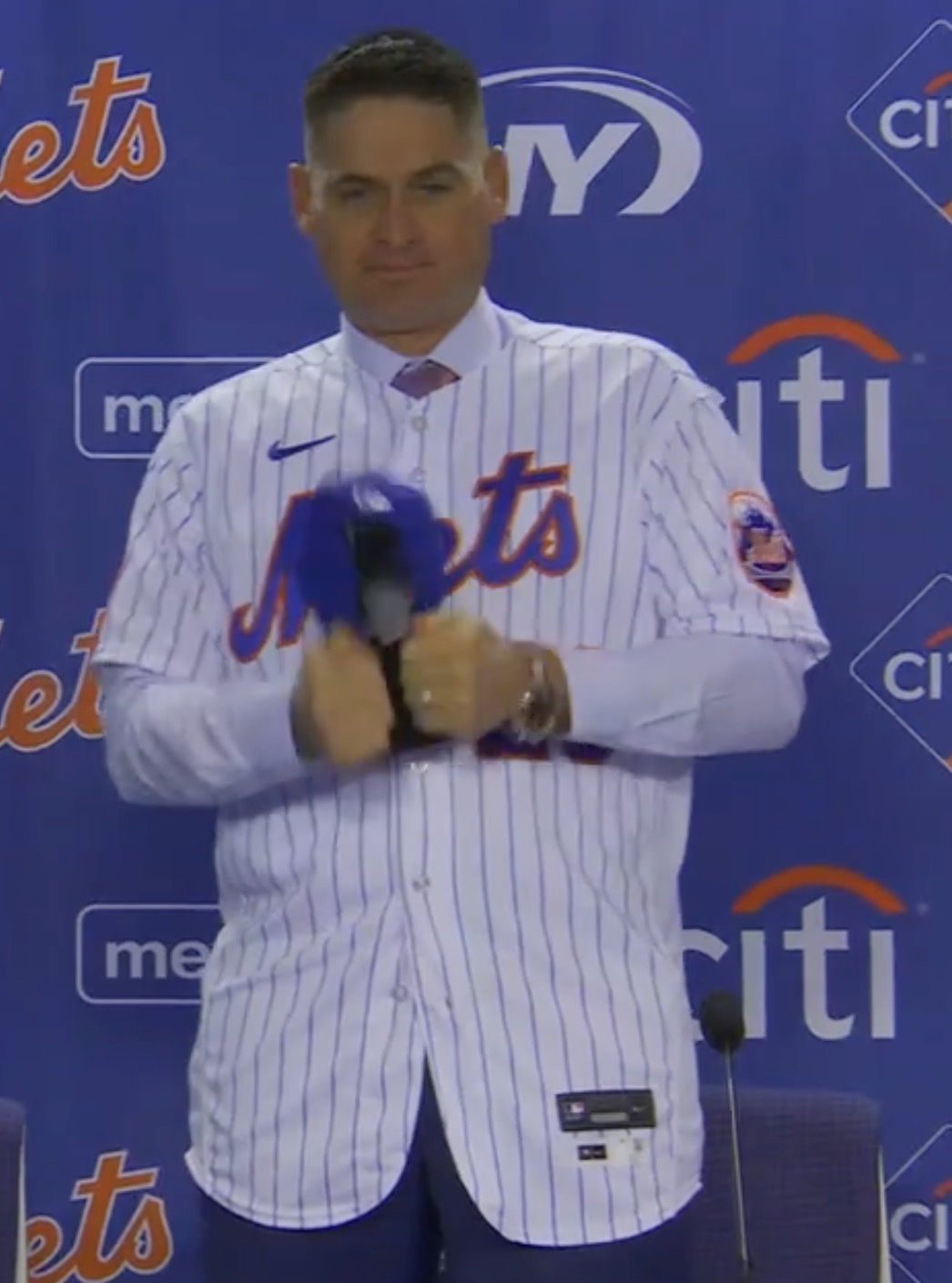 At the 10:13 marker Carlos mentions Culture and Championships.  Mark your bingo card.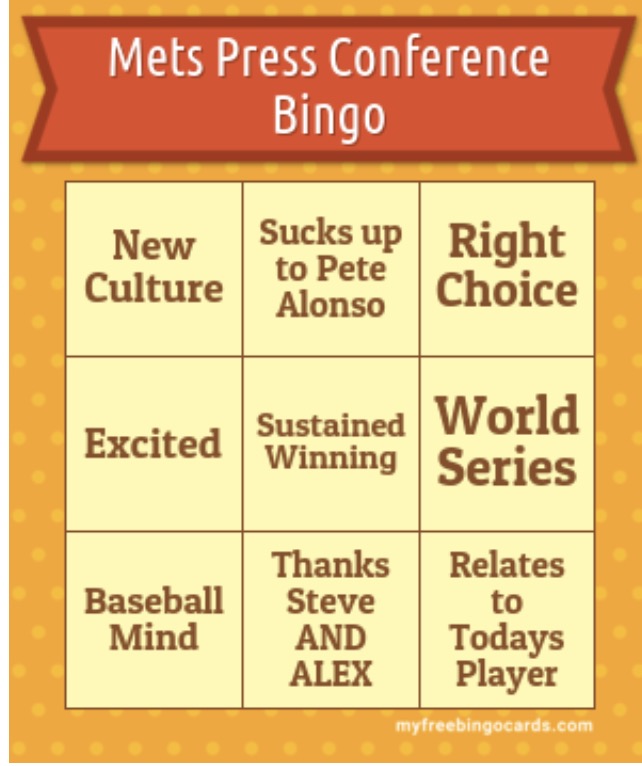 Right at the 15 minute mark a weird name check of Gary, Keith and Ron like he first heard about them 20 minutes ago and someone said they'd be cool to mention.  Sorry Howie.
Second question went to Spanish media….odd move.
4th question to Bruce Beck?  Are they afraid someone is gonna ask Stearns about Counsell?
31:22 not sure bringing up Lruis Rojas is doing anyone here any favors.  It just seems a reminder that we've gone backward.  Why again did we get rid of Buck?  And why is nobody asking about Counsell?
39:30 good point by some pointing out no first time managers have won the World Series
Not one question about Counsell.  Wow.
Anyway, see everyone back here in 2 years when the Mets introduce Joe Maddon as the right man to change the culture and bring a World Series to Queens.