The beautiful photo below was posted this morning on Mets Blog and was taken by Michael Baron who runs Mets Photos (a great site with awesome Mets related pictures). Â It really caught my eye. Â Take a look at it, then let's discuss it. Â (Click on it for a bigger view).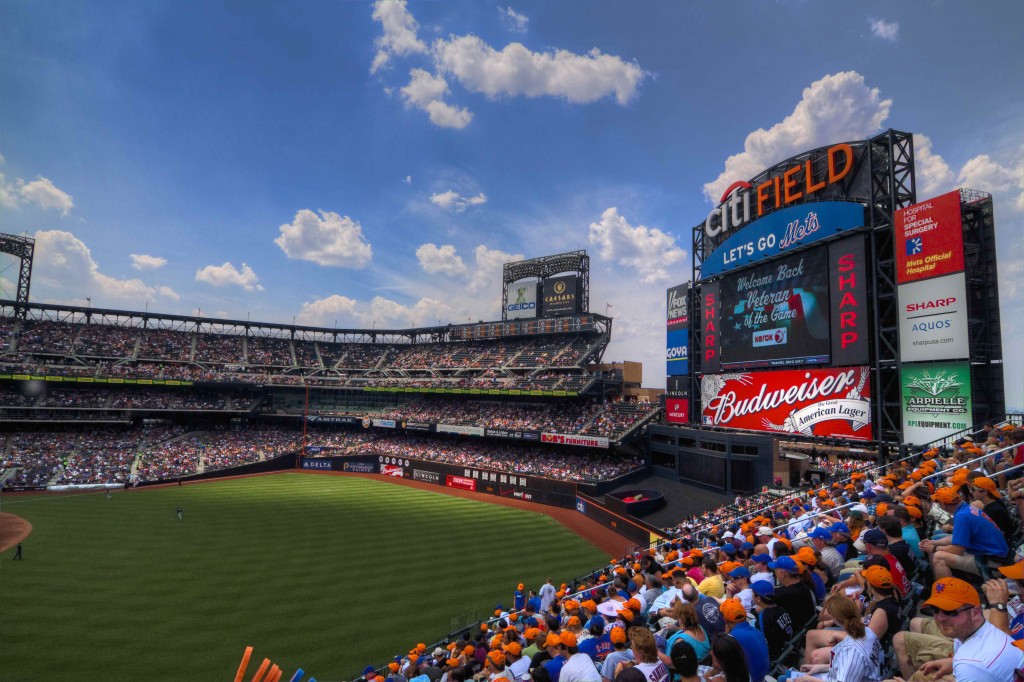 That's a great looking shot. Â (Thanks Michael for letting me borrow it. Â I'll return the favor with one of my crooked blurry iphone shots of a guy wearing a Shinjo jersey).
It looks like a warm place. Â A place filled with Mets fans.
Why does it look so good?
As you scan the photo three colors catch your eye. Â Orange, blue and white. Â The three colors that the franchise chose when they got it right the first time in 1962.
Next year is the 50th season of Mets baseball. Â  It's a perfect excuse to return to the classic look and classic color scheme. Â  You can wear the dopey black crap on Mike Piazza Day and Edgardo Alfonzo day.
Sell whatever you want to civilians. Â Hell, I bought a GREEN jersey this week, it doesn't mean the Mets should wear them.
I believe in Orange and Blue. Â Do the Wilpons?