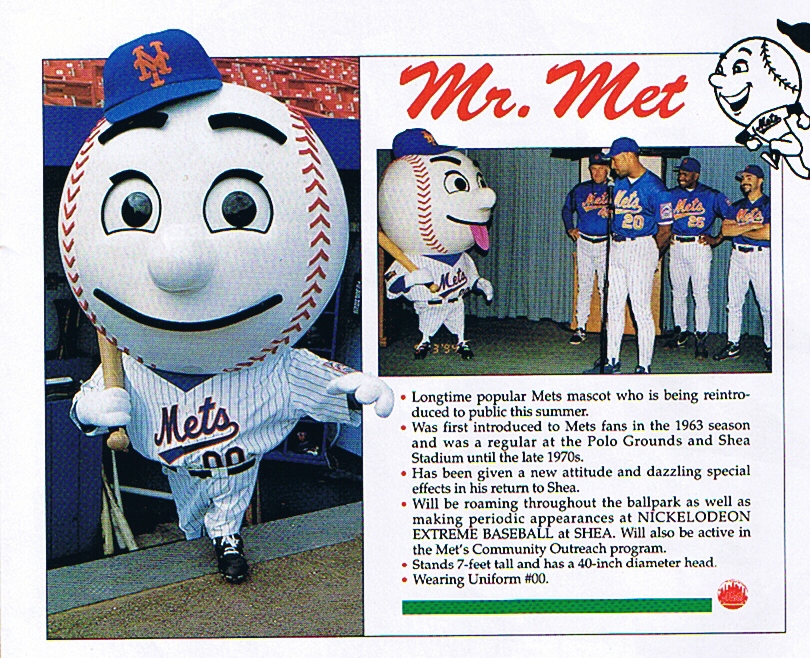 Eric from the awesome Stadium Page says:
Hi,
I saw your post about the freaky Mr. Met from the mid-90's.  It looks it was introduced in 1994 (the pic you posted must've been from 1995 since there was no "swoosh" on the jersey).  From looking at other old programs/yearbooks, the current Mr. Met was introduced in 96.
Check out these pics I scanned from a 1994 Mets program:
1 – Yes, that's the freak Mr. Met with Dallas Green, Ryan Thompson, Bobby Bonilla and John Franco.
2 – Surely Fred Wilpon's finest hour!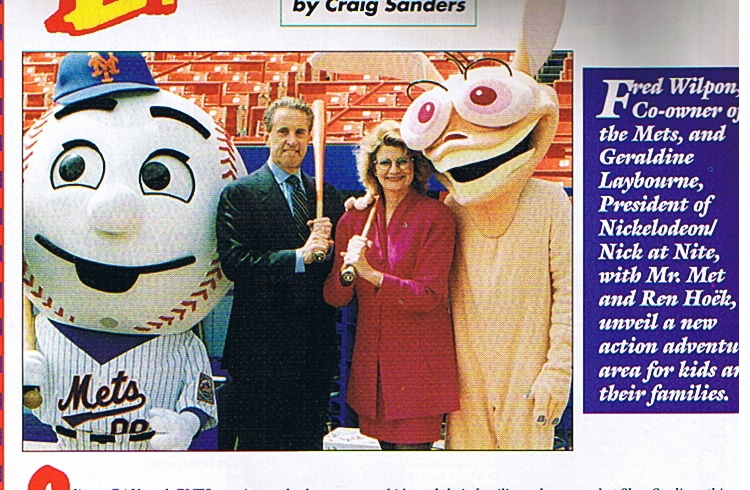 Wow, I am starting to think this actually happened!  I clearly have erased my brain of any recollection of this.  Maybe I was too busy staring at the "swoosh" jerseys.  Maybe I was just happy Mr. Met was back at all.  And stop calling me Quaid.
I need to learn as much as possible about Mr. Met One Point Five
As for Fred & Stimpy (I know, I know, it's just a better joke if i phrase it that way) – one thing about Fred Wilpon.  He would never charge you to prin….oh wait never mind, that's Ren.
Who else has Mr. Met Uno Punto Cinco pics for me?