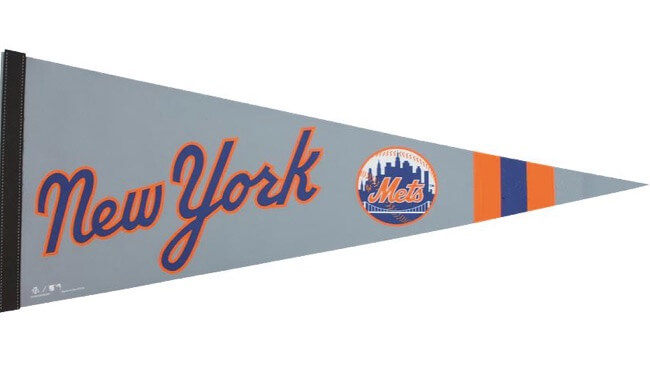 SLACKISH REACTION:  Quiet morning in Queens.  Lots of talk in the news about a leader possibly being under the control of outside agencies.  Hopefully such a thing never befalls the Mets.
Mel Stottlemyer has passed away.
We were saddened to hear about the passing of former #Mets pitching coach and World Series champion Mel Stottlemyre. pic.twitter.com/KpvgH7aP8x

— New York Mets (@Mets) January 14, 2019
The T-Shirt guy is selling a 1987 script pennant
Here's Mr. Met ice dancing with Youppi
Keith Hernandez threw out his back and will not attend the Queens Baseball Convention.  Darryl Strawberry will pinch hit and attend and hold Keith's schedule.