LHP Robbie Ray (3-3, 4.22) vs. RHP Carlos Carrasco (3-1, 3.19)
The Mets improved to 11-1 in the game following a loss…The Mets have lost back-to-back games only once this season (April 10-11).
The Mets have played 35 games.  If they play
IRON PETE: Pete Alonso has played 405 games in his career out of a possible 419 games (97 percent) since he joined the major leagues in 2019…Alonso has played in all 35 games this season…He missed one game his rookie season in 2019, three games in 2020 and 10 games when he was on IL in 2021…His 405 games since he made his big league debut ranks fifth in the majors.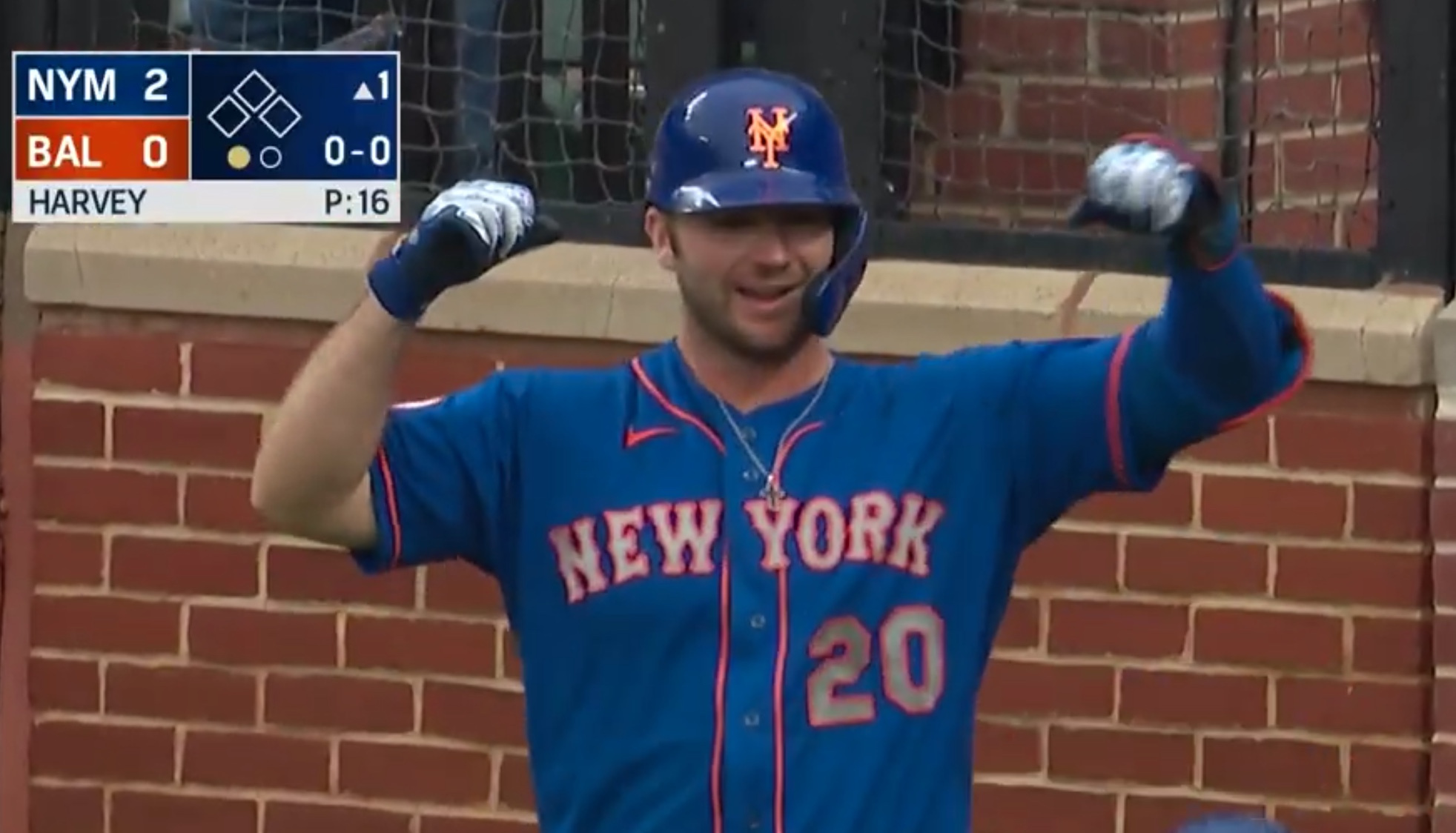 In 13 games this month, Pete Alonso is batting .313 (15-48) with nine runs, three doubles, four home runs, 12 RBI, seven walks, a .400 OBP, a .625 SLG and a 1.025 OPS…Starling Marte has hit .347 (17-49) with eight runs, five doubles, a triple, a home run, five RBI, a walk, a .360 OBP, .551 SLG and a .911 OPS in 12 games in May…Brandon Nimmo has .341 (15-44) with nine runs, two doubles, two RBI, eight walks and a .453 OBP in 12 games this month.