Hey guys, with Steve about to announce a new new new new culture, and Mets baseball as far away as it will ever be, why not get something on your off-season calendar?  It's the 2023 Queens Baseball Convention!
Sources close to the QBC tell me the below: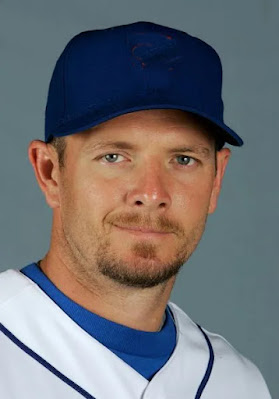 This year we brought back the general admission ticket for folks who don't want autographs. We also charge less for autographs than a lot of the card shows that don't provide any kind of entertainment like we do with the panels. The other thing we don't do is charge for photos with the guests. If the guests are cool with you taking a quick picture with them while you are getting something signed, we don't feel like our fellow fans should be charged for that. But again only if the guests are cool with it while they are at the signing table. Some conventions charge almost as much as the autograph for a photo. We hope this helps everyone understand why tickets have gone up.
We would say if you are coming to get autos from all 3 guests, with  3 inscription tickets, and a fast pass, Grab the VIP Orange ticket. If you did everything separately it would be $249.92. You can get all of this for $199.99
The VIP Blue ticket is even a better deal. It would be $999.68. You are getting great value at $699.99. It's a big saving.
General Admission tickets are $59.99 and that ticket just gets you in the door to see the panels and vendors. Again folks we don't want to raise prices at all but with all the work we do, we don't even really do this for a profit. we just try to make enough revenue that we don't have to go into our own pockets. We enjoy doing this for our fellow fans and believe it or not it's been TEN YEARS since we founded the QBC. We appreciate all our fellow fans and we want to consistently put on the best even we can possibly due year in and year out. It's a labor of love and a lot goes into the running of the Queens Baseball Convention.
Tickets go live at 10 am on Monday October 2nd on QueensBaseballConvention.com
You need to buy a General Admission ticket one of our Admission/Auto packages to enter QBC. These packages contain admission to QBC and one autograph from one of the players. You can purchase additional autograph tickets for the players separately.
Admission and Autograph Pricing
General Admission Ticket $59.99 plus tax/fees
Admission Ticket/Terry Collins Autograph Combo $69.99 plus tax/fees
Admission Ticket/Cliff Floyd Autograph Ticket Combo $79.99 plus tax/fees
Admission Ticket/Billy Wagner Autograph Ticket Combo $89.99 plus tax/fees
VIP ORANGE SEATING PACKAGE $199.99 plus tax/fees
Admission ticket includes a seat within first three rows of audience .One Autograph ticket each for Terry Collins, Billy Wagner, and Cliff Floyd .Three inscription tickets that can be used for either/or Collins, Floyd, Wagner. Fast pass skip ahead of line for autographs.
VIP BLUE SEATING PACKAGE $699.99 plus tax/fees
This includes four admission tickets. A table up close to the panel stage for four people. Fast pass to skip to head of line for autographs. Includes Four Billy Wagner autograph tickets, Four Cliff Floyd autograph tickets, Four Terry Colins autograph tickets, and eight inscription tickets.
Children Age 4 and under are free with a paid Adult Admission
Autograph ticket prices
Terry Collins $34.99 plus tax/fees
Cliff Floyd $39.99 plus tax/fees
Billy Wagner $44.99 plus tax/fees
Inscription Prices 
Terry Collins $9.99 plus tax/fees
Cliff Floyd $19.99 plus tax/fees
Billy Wagner $19.99 plus tax/fees
Fast Passes
Fast Passes help you get on the line that moves faster then the regular line for autos/pics. There are a limited number of additional fast passes that are available.When we say limited, we mean limited. 
Fast Pass price- $19.99 plus tax/fees